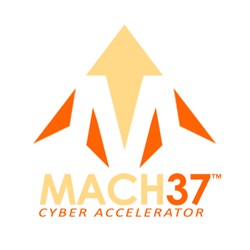 Herndon, VA (PRWEB) October 02, 2013
The Center for Innovative Technology (CIT) announced today the appointment of Robert J. Stratton III as General Partner with the MACH37™ Cybersecurity Accelerator.
CIT President and CEO Pete Jobse said, "We are excited to welcome Robert to our MACH37™ team. His experience in the information security industry will be highly valuable as we move forward with the first cohort session."
Stratton comes to MACH37™ from Polymathics, a technology startup advisory and security strategy firm. He has previously served as Chief Strategy and Security Officer at WiTopia, Inc., as Director of Government Research at Symantec Research Labs, and was the first Director of Technology Assessment at In-Q-Tel. Stratton has co-founded or served on the startup staff of several successful information security product and service companies, and established the security organization at UUNET, one of the first commercial Internet service providers.
Stratton said, "It has long been a personal mission of mine to encourage technology entrepreneurs in this region. I am excited to be joining everyone at MACH37™ and look forward to working with the other Partners and the participating companies in the inaugural session."
Stratton's work has focused on strategies for adapting new information technologies while considering implications for privacy, security and access.
MACH37™ is currently in the first cohort session. For more information, please visit http://www.mach37.com.
About MACH37™, http://www.mach37.com
MACH37™ is a cybersecurity accelerator focused on creating companies that will deliver the next generation of cybersecurity solutions. MACH37™ was conceived and developed by the Center for Innovative Technology and is supported by a community of hundreds of cybersecurity leaders who contribute to company development. MACH37™ is a market centric accelerator focusing singularly on cyber technology products and the markets they serve.
About the Center for Innovative Technology, http://www.cit.org
Since 1985, CIT, a nonprofit corporation, has been Virginia's primary driver of innovation and entrepreneurship. CIT accelerates the next generation of technology and technology companies through commercialization, capital formation, market development and revenue generation services. To facilitate national innovation leadership and accelerate the rate of technology adoption, CIT creates partnerships between innovative technology start-up companies and advanced technology consumers. CIT's CAGE Code is 1UP71. To learn more, please visit http://www.cit.org. Follow CIT on Twitter @CITorg and add the Center for Innovative Technology on LinkedIn and Facebook.
###