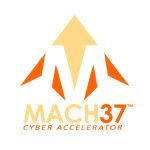 The cyber security market continues to offer one of the most attractive opportunities for all investors.
Herndon, VA (PRWEB) October 23, 2014
The MACH37™ Cyber Accelerator released a white paper today that provides a simplified framework to help angel investors better understand and invest in the rapidly growing cybersecurity market.
Rick Gordon, Managing Partner of MACH37, said, "The cyber security market continues to offer one of the most attractive opportunities for all investors. However, we think angel investing in cyber security has lagged, limited by the often-esoteric descriptions of cyber security product capabilities. MACH37™ wants to take the mystery out of investing in the cybersecurity market."
The white paper, "Angel Investing in Cyber Security: Understanding the Technology," describes:

An overview of the complexity of the existing market structure
A simplified framework that enumerates categories that align with a limited variety of threat motives and methodologies; and
A mapping of existing market segments to this simplified framework that cuts through the overly technical jargon currently employed to describe the market.
David Ihrie, MACH37™ Chief Technology Officer, said, "We have promoted the development of partnerships between the angel investor community and cyber security-focused accelerators to address an increasingly complex cyber security market. However, MACH37™ also wanted to provide investors with a practical framework to help sort through the numerous technology categories that comprise the cyber security market today."
The white paper is available at http://www.mach37.com. For more information on the MACH37™ Cyber Accelerator, the seventeen companies funded by MACH37™ and the upcoming Spring 2015 program visit MACH37.com.
About MACH37™
MACH37™ is the premier accelerator for information security entrepreneurs and startups. We go beyond the traditional model of typical business accelerators by bringing our innovators focused mentorship and support from our extensive network of visionaries, practitioners, and successful entrepreneurs in security. Our Spring and Fall sessions are designed to propel graduating companies into the marketplace, equipped with the skills to grow and compete for funding and market share. MACH37™ was launched in 2013 by the Center for Innovative Technology, in Herndon, Virginia. To learn more, please visit http://www.mach37.com and follow @MACH37cyber on Twitter.
About the Center for Innovative Technology
Since 1985, CIT, a nonprofit corporation, has been Virginia's primary driver of innovation and entrepreneurship. CIT accelerates the next generation of technology and technology companies through commercialization, capital formation, market development and revenue generation services. To facilitate national innovation leadership and accelerate the rate of technology adoption, CIT creates partnerships between innovative technology start-up companies and advanced technology consumers. Follow CIT on Twitter @CITorg and add the Center for Innovative Technology on LinkedIn and Facebook.
###