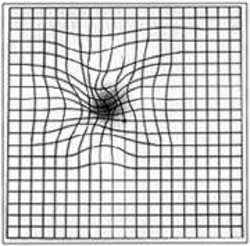 We are witnessing an unprecedented era of advancement in treatment of retinal diseases.
Farmingdale, NY (PRWEB) May 26, 2016
Dr. James Maisel will present on "Macular Degeneration and Hereditary Retinal Degeneration" for the Foundation Fighting Blindness, Long Island Chapter on June 4, 2016, 1:30-3:30 pm at the Farmingdale Public Library. The presentation is free to the public.
Dr. Maisel, founder of Retina Group of New York, is a Board Certified ophthalmologist who completed his fellowship in vitreous and retinal surgery at New York Presbyterian Hospital-Cornell Medical Center. He served on the American Academy of Ophthalmology Instrument and Device, and Low Vision Committees and has received research grants from the U.S. Public Health Service and the National Institutes of Health. Dr. Maisel has published numerous professional journal articles and lectures nationally to other retinal specialists as a medical advisory board member, consultant, and clinical investigator for Pfizer, Novartis, EyeTech, Genetech, Alimera, and Allergan.
RSVP requested by Friday, June 3rd for this Speaker Series Presentation by contacting Elizabeth Roithmayr at (212) 244-1470 or ERoithmayr(at)FightBlindness(dot)org. More information is also available online at http://www.FightBlindness.org/LongIslandChapter.
Event Details:
Saturday, June 4, 2016
1:30pm – Check-In and Networking
2:00pm – 3:30pm Presentation
Farmingdale Public Library
Meeting Rooms A & B
116 Merritts Road
Farmingdale, NY 11735
Featured Speaker
James M. Maisel, MD, FAAO
Founder, Retina Group of New York
This Chapter Speaker Series is presented without charge and brought to you by The Chatlos Foundation Public Health Education Program of the Foundation Fighting Blindness.