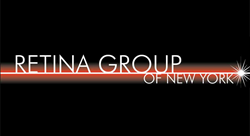 We are witnessing an unprecedented era of advancement in treatment of retinal diseases.
Farmingdale, NY (PRWEB) September 07, 2016
James Maisel, MD will present "Macular Degeneration and Hereditary Retinal Degeneration" for the Foundation Fighting Blindness, Long Island Chapter Speaking Series, on September, 2016, 1:30-3:00 pm at the Farmingdale Public Library. The presentation is free to the public.
Dr. Maisel, CEO and founder of Retina Group of New York, is a Board Certified ophthalmologist who completed his fellowship in vitreous and retinal surgery at New York Presbyterian Hospital-Cornell Medical Center. He served on the American Academy of Ophthalmology Instrument and Device, and Low Vision Committees, and has received research grants from the U.S. Public Health Service and the National Institutes of Health. Dr. Maisel has published numerous professional journal articles and he lectures nationally to other retinal specialists as a medical advisory board member, consultant, and clinical investigator for Regeneron, Pfizer, Novartis, EyeTech, Genetech, Alimera, and Allergan.
Dr. Maisel offers promising avenues for retinal disease management, stating, "We are witnessing an unprecedented era of advancement in treatment of retinal diseases. Pharmacologic therapy now often maintains, and in some cases, improves visual acuity for patients with the exudative or the 'wet' form of age-related macular degeneration. While laser treatment and vitrectomy have nearly eliminated blindness from diabetic retinopathy, diabetic macular edema which blurs vision can now be treated with four FDA medications that usually stabilize and often improve visual acuity. We are making significant strides in treatment of hereditary retinal conditions with potential FDA approval of a vision-restoring gene therapy for Leber congenital amaurosis and retinitis pigmentosa caused by mutations in the gene RPE65. The successful clinical trials for this emerging treatment are opening doors for using gene therapy for other inherited retinal diseases. Also, researchers are now using stem cell technologies as potential new approaches for slowing or reversing vision loss. In addition, pharmaceutical companies are conducting clinical trials of many new drugs for various retinal conditions."
This Chapter Speaker Series is presented without charge and brought to you by The Chatlos Foundation Public Health Education Program of the Foundation Fighting Blindness. Please register by phone at (212) 244-1470 or by sending an email to JRusso(at)FightBlindness(dot)org.
More information is also available online at http://www.FightBlindness.org/LongIslandChapter.
Event Details:
Saturday, September 10, 2016
1:00pm – Registration
1:30pm – 3:00pm Program
Farmingdale Public Library
Meeting Rooms A & B
116 Merritts Road
Farmingdale, NY 11735
About Foundation Fighting Blindness:
Since its founding in 1971, the Foundation Fighting Blindness has been dedicated to funding innovative research to find preventions, treatments, and cures for inherited retinal degenerative diseases that lead to blindness and affect more than 10 million people in the United States.
FFB currently funds over 134 research studies, 71 prominent research institutions and eye hospitals worldwide, including 15 dedicated research centers. In order to achieve our mission, we fund pioneering research in a comprehensive program that includes: cell biology, drug delivery, clinical & pre-clinical study, genetics, gene therapy, retinal cell transplantation, retinal implants and pharmaceutical and nutritional therapies.
In addition, FFB has established the Foundation Fighting Blindness Clinical Research Institute (FFB CRI) as a non-profit support subsidiary. FFB CRI's mission is to expedite the translation of fundamental research into clinical trials for inherited retinal degenerative diseases, and, ultimately to accelerate the availability of patient therapies. FFB CRI also fosters collaborations among the scientific, clinical, governmental, pharmaceutical, and financial communities.
Finally, FFB's mission includes public health education. We provide information on retinal degenerative diseases to all who request it, in order to increase knowledge and awareness of these diseases.
The Foundation Fighting Blindness is led by a governing board of up to 25 directors, who are elected by a board of national trustees numbering nearly 100.
FFB depends on its trustees and a nationwide volunteer fundraising network comprised of over 50 chapters to raise more than $33 million annually to fund its research initiatives. The organization's professional staff provides management and administrative support, both from our national office in Columbia, Maryland, and our eight regional offices located throughout the United States.
FOUNDATION FIGHTING BLINDNESS
7168 Columbia Gateway Drive, Suite 100 Columbia, MD 21046
PH: 1-800-683-5555
About the Retina Group of New York:
The Retina Group of New York has provided tertiary retinal care to patients in Nassau and Suffolk Counties since 1986 at its offices in Hicksville and Hauppauge. Both locations are fully equipped with in-office laser capabilities, cutting edge diagnostic imaging, and integrated electronic records. The group holds staff privileges at seven area hospitals and teaching appointments at the Hofstra North Shore-LIJ School of Medicine, North Shore University Hospital, and Nassau University Medical Center. The practice is limited to medical and surgical retinal problems. These commonly include diabetic retinopathy, macular degeneration, retinal vein occlusion, retinal detachment, macula pucker, macula hole, cataract surgery complications, uveitis, Plaquenil toxicity and second opinions.
As dedicated Board Certified Ophthalmologists with subspecialty fellowship training in medical and surgical retina, we recognize the trust our patients and the medical community place in us, and it is our mission to meet and exceed those expectations. We invite you to come to our practice and receive the quality attention that you deserve. We take the time to care for you and your eyes. Our practice specializes in the diagnosis and treatment of a variety of retinal diseases and conditions related to the retina. We focus on medically and surgically treating patients with all types of retinal diseases. We complement our clinical care with advanced surgical treatments for our patients.
The group consists of Board Certified Ophthalmologists who have additional Fellowship Training from top institutions including New York Presbyterian-Cornell Medical Center, Univeristy of Pittsburg and Albany Medical Center. They are complemented by specialized ophthalmic certified RNs, Health Information Management Specialists and Ophthalmic Technicians.The Retina Group of New York utilizes state-of-the-art diagnostic equipment including OCT (Ocular Coherence Tomography), Fluorescein and ICG Angiography, Automated Visual Field testing, Digital Color Photography, Farnsworth-Monsell and Anomaloscopic Color Vision Testing, Dark Adaptometry, EOG (Electro-oculography), Multifocal (mfERG) and Ganzfeld ERG. We are capable of diagnosing all types of retinal conditions. RGONY offers in office laser treatment for many conditions including diabetic retinopathy, branch and central retinal vein occlusions, treatment of retinal tears and lattice degeneration for prevention of retinal detachments and pneumatic retinopexy treatment of retinal detachments. We have performed over 20,000 intravitreal injections of medications including Eylea, Lucentis, Avastin, Ozurdex and Iluvien.
400 S. Oyster Bay Road
Hicksville, NY 11801
516-939-6100
1455 Veterans Memorial Highway
Hauppauge, NY 11788
631-273-1818