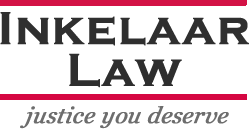 By passing this bill, Congress can ensure that MADD and other organizations continue to promote safe driving practices and teach the public.
OMAHA, NE (PRWEB) August 07, 2014
Personal injury litigation firm, Inkelaar Law supports H.R. 4960, the Charitable Automobile Red-Tape Simplification (CARS) Act (The Act). The legislation was introduced in the House on June 25, 2014. Inkelaar Law supports this legislation because it will ensure that charitable organizations can continue to get viable donations by simplifying the car donation process.
The bipartisan legislation was introduced by Representatives Todd Young and Linda Sanchez on June 25, 2014. The Act would encourage citizens to donate their cars to charities such as Mothers Against Drunk Driving (MADD) while receiving the fair market value of their cars. Currently, donors who wish to donate to a charitable organization only receive the resale value of their cars.
MADD has reported that the complicated structure of charitable tax donations of vehicles has caused a precipitous drop in the number and value of vehicle donations. The organization has found that people are less likely to donate cars. And that when they do donate, they donate less valuable and much older vehicles.
Inkelaar Law encourages residents of North Carolina to donate to the local MADD Chapter. "Organizations like Mothers Against Drunk Driving serve an incredibly important role in our society," said Thomas Inkelaar, founding partner and principal attorney at Inkelaar Law.
"By passing this bill, Congress can ensure that MADD and other organizations continue to promote safe driving practices and teach the public," commented Inkelaar. According to MADD, over 300,000 individuals drive drunk each day, however, only 4,000 are ever arrested.
"When we think about the sheer number of people who drive drunk in America every day, the advocacy and informative impact of MADD cannot be underestimated," noted Inkelaar.
Mothers Against Drunk Driving spearheads legislation, programs and services aimed at serving the victims of drunk drivers and reducing the number of drunk drivers on the roads. The organization serves more than 60,000 victims each year and has reduced the incidence of drunk driving deaths by 50% since 1980.
For more information, consult the Nebraska MADD site at http://www.madd.org/local-offices/ne/.
For more details about Inkelaar Law, consult the firm's website or connect with Thomas Inkelaar on Google +.
About Inkelaar Law
As a personal injury law firm dedicated to assisting injury and accident victims, the skilled litigators of Inkelaar Law are prepared to put their vast resources and experience to work for their clients. The personal injury attorneys at Inkelaar Law are knowledgeable in all types of personal injury claims including auto accident injuries, medical malpractice, workers' compensation, and wrongful death.
Additionally, Inkelaar Law's criminal defense lawyers thoroughly investigate the cases of those who have been wrongfully charged with a crime. For more information or for a free, confidential case review, contact Inkelaar Law by visiting justiceyoudeserve.com or by calling 1-877-487-8711. ¡Hablamos Español!
Inkelaar Law
500 S. 24th, Suite 101
Omaha, NE 68107
(402) 345-4155