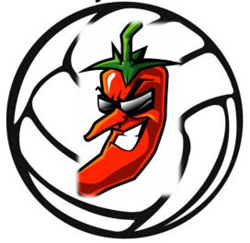 Madera, CA (PRWEB) May 30, 2014
The Madera Fairgrounds will play host to one of the more excitingly dirty events of the summer, as the Madera Mud Volleyball Tournament will be played as a part of the Great Madera Chili Cook-Off and Outdoor Festival. Registration is now open, and interested parties should register as soon as possible due to the fact that there is a maximum of 24 teams in the tournament. The tournament, which will be held on June 14th, 2014, pits team not only against each other, but also against the muddied courts on which the matches will be played.
The cost of entry into the tournament also includes entry into the chili cook-off that will be held on the same day. At a rate of $250.00 per team, this equates to just over $20 per person on a team that fields the maximum number of 12 players on their roster. It should be noted, however, that only three to six players may be on the court at any given time. The remaining members of a team's roster may serve as substitutes throughout the course of the tournament.
The Madera Mud Volleyball Tournament begins at 10 am, though check-in is scheduled for 9 am on the day of the event. There will be awards given to the first place team, the second place team and the consolation bracket winner. Additionally, there will be an award for the best team costume, medals for the first place team and a plaque for the "play of the day."
For practical purposes, the Madera Mud Volleyball Tournament organizers will provide an area in which participants can hose off after they have completed their matches. Competitors may wish to bring a change of clothes as the Great Madera Chili Cook-Off will also be taking place.
Teams that enter the tournament are guaranteed three games to 21 in pool play, after which all of the teams will advance to play two out of three in bracket play. The top 12 teams will compete in the Championship Bracket, while the bottom 12 teams will be competing in the Dirty Bracket.
For more information, please contact Steve Guglielmana at 559-824-6480, or via email at tva(at)unwiredbb.com.