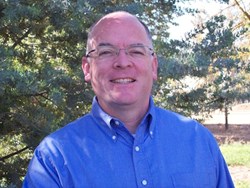 "I have been a police chief, lieutenant or sergeant for over 18 years and will put that leadership experience to great use as your next Madera County Sheriff." - Jay Varney for Madera County Sheriff 2014
Madera, CA (PRWEB) November 21, 2013
The current Madera County Sheriff, John Anderson, has plans to retire next year, leaving a vacancy that Varney says his experience has equipped him to fill.
Jay Varney, a 30-year law enforcement veteran who has served the last ten years as the Police Chief of Chowchilla. Jay Varney currently oversees 28 employees including 17 officers in the Chowchilla Police Department, serving a population of 18,500, in an area that includes two state prisons.
"I see my current role as leading the team members of the Chowchilla Police Department in providing a safe city for our residents. We are greatly assisted in this through cooperation with other city departments, our school districts and our business community. My goal is to make Chowchilla a great place to live and work and I believe we are accomplishing that goal. I will bring this same spirit to the office of Madera County Sheriff/Coroner. My current position has taught me many of the roles and responsibilities that a Sheriff needs to be familiar with," said Varney.
Varney began his career in law enforcement in Dallas, Texas, where he attained the rank of Sergeant in 1990. After being assigned to various leadership positions, including the spearheading of a felony crime unit, Varney moved to Lansing, Michigan, his hometown, to work for the Lansing Police Department.
Varney again ascended the ranks in Lansing, reaching Lieutenant before again relocating to Chowchilla to take on the role of Police Chief in 2004.
In addition to his capacities as Police Chief, Varney also served as city administrator from 2009 through 2011.
"My 30-year career in law enforcement has been characterized by lifelong growth in leadership positions, assignments, and responsibilities," said Varney of his varied experience. "I have been a police chief, lieutenant or sergeant for over 18 years and will put that leadership experience to great use as your next Madera County Sheriff."
Media Contact:
Brandon Hopkins
Director of Media
673 Harbor Dr.
Madera, CA 93637
559-871-1613
Authorized by Varney For Sheriff/Coroner 2014 FPPC#:1361251