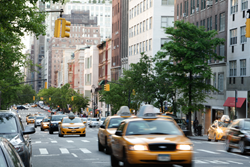 New York, NY (PRWEB) July 09, 2014
Between January 1 and June 30, 2014, the following stores, galleries and restaurants have opened on Madison Avenue:

Altesi Ristorante (fine dining), 26 East 64 Street (Madison-Fifth)
Fine Art Conservation and Restoration (art conservation), 17 East 76 Street (Madison-Fifth)
John Varvatos (fashion & accessories), 765 Madison Avenue (65-66)
Kent & Curwen (fashion & accessories), 816 Madison Avenue (68-69)
Madewell (fashion & accessories), 1144 Madison Avenue (84-85)
NARS Cosmetics (beauty), 971 Madison Avenue (75-76)
Paule Ka (fashion & accessories), 723 Madison Avenue (63-64)
Sanjay Kasliwal – The Gem Palace (jewelry), 971 Madison Avenue (75-76)
Zounds Hearing (health & wellness), 20 East 68 Street (Madison-Fifth)
"The nine new boutiques, galleries and restaurants that have joined Madison Avenue in the first half of 2014 have enhanced the breadth and depth of our offerings in a variety of key luxury categories," said Matthew Bauer, President of the Madison Avenue Business Improvement District (BID). "We were also very pleased to welcome the return of Peter Elliot to Madison Avenue and to celebrate the expansion of Berluti. Construction on the Avenue was also in full force preparing for the reopening of the Chloé and the LeSportsac boutiques during this six month period. We are looking forward to the exciting roster of new brands and flagship boutiques opening on the Avenue during this coming fall."
Anout Madison Avenue
Madison Avenue, on the Upper East Side of Manhattan, is North America's premier luxury district. Featuring some of the most sought-after real estate in the world, Madison Avenue features the flagship boutiques of the finest European and American designers, world class art galleries, exquisite restaurants, spas and salons for exclusive pampering, internationally renowned hotels, and the Whitney Museum of American Art. Madison Avenue exhibits timeless elegance with a contemporary flavor that is distinctively New York.