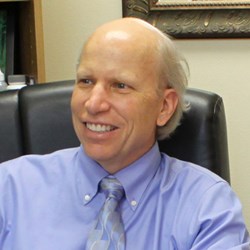 Thanks to the power of video, potential patients can get to know me well before actually meeting me for the first time.
Madison, WI (PRWEB) August 31, 2013
Madison chiropractor John Haase, D.C. of Haase Chiropractic Care has recently added new videos to his "chiropractor madison wi" YouTube channel to personally share answers to common chiropractic questions and offer insights about his practice and methods. The results of the YouTube channel have been promising so far and Haase plans to continue to use this format to share useful information with the Madison chiropractic community.
Haase's YouTube channel was originally created three years ago and can be found at http://www.youtube.com/user/DrJohnMHaase. The channel includes a short description of Haase Chiropractic Care, a list of the videos, descriptions of the videos, playlists of related videos, thumbnails of video favorites, and a section where viewers can comment on the channel. At press time, the channel contains 7 videos and 1 playlist to help visitors quickly find what they are looking for. The videos on the channel have over 800 views. The purpose of the channel is to educate Madison area chiropractic clients.
Dr. Haase has been treating patients in Madison for over 25 years and has developed a extremely loyal following. One of the reasons his patients continue to choose Haase Chiropractic Care is for Dr. Haase's four part treatment process. Part one involves helping the patient enter a relaxed healing state. In part 2 of the process, Dr. Haase performs chiropractic manipulations and in part 3, any addition therapies that may be necessary or beneficial. Finally, in part 4 Dr. Haase returns his patients to the relaxed healing state to lock in the treatment and speed healing.
Dr. Haase's holistic approach allows for quicker recovery. In-office treatments include gentle non-force manipulation or deeper manipulation as well as traction or drop table techniques as needed. Additional therapies include Ultrasound, Electrical Stimulation, Hot and Cold Packs, and Foundational Nutritional support for general and more specific conditions. Every patient gets a customized treatment to address their specific health issues.
The videos on the channel concentrate on typical questions or concerns that Dr. Haase often goes over with his patients. "I've noticed that many of my patients have these kinds of questions and concerns and my YouTube videos seem to be a superb way to share information," said Haase. Some of the video topics already available on the channel are related to pain reduction and treatment methods used by this Madison chiropractor.
Haase Chiropractic Care 's YouTube channel is unusual because it isn't just a promotional video and some testimonials. Although some of the videos on the channel provide an overview of Dr. Haase's services , the remaining videos are educational and apply to chiropractic patients everywhere. "Thanks to the power of video, potential patients can get to know me well before actually meeting me for the first time," said Haase.
About Us: Haase Chiropractic Care has been providing exceptional chiropractic care to patients in Madison Wisconsin since 1981. Madison WI chiropractor John Haase D.C. provides a range of holistic healing services aimed at eliminating patient pain and discomfort and encouraging vibrant health. To learn more about Haase and Haase Chiropractic Care, please visit his website http://madisonwisconsinchiropractor.com/ or call 608-231-3900.