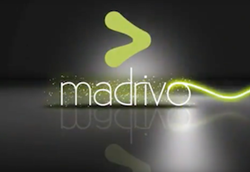 We believe working with proactive partners like Madrivo is critical to keeping the industry safe for all players.
Las Vegas, NV (PRWEB) July 25, 2017
Madrivo Digital, a leading video ad exchange, announced today that it has dramatically strengthened its fraud protection capabilities. The company recently added a leading fraud protection platform, Forensiq, to its real-time fraud quality measurements methodologies in order to reduce the chances that fraudulent traffic will be delivered to its advertisers.
Madrivo Digital signed on with Forensiq in order to improve the quality of its clients' online advertising campaigns with Forensiq's post bid anti-fraud solution. This solution is an additional protection layer to the Protected Media tool that Madrivo has been using to monitor suspicious traffic since the beginning of the year. Both services help secure maximum return on investment for online advertising budgets.
Madrivo is ranked among the fifteen fastest-growing private marketing companies in the US by Inc 5000 as a result of their ability to provide high performing digital campaigns. Offering anti-fraud solutions to clients through companies like Forensiq contribute to the quality and consistency that earned such a prestigious ranking.
Idan Miller, General Manager of Madrivo Digital, commented on the decision to work with this vendor, stating, "Ad fraud has expanded to include diverse and sophisticated methods of deception that can burn through advertiser's budgets. With their sophisticated technologies, combined with precise granular reporting, Forensiq's IVT solution provides us with our best form of defense against fraudulent traffic, enabling us to bring better value to our customers."
"We are extremely pleased that Madrivo has chosen Forensiq to provide a comprehensive layer of defense on behalf of their clients. We believe working with proactive partners like Madrivo is critical to keeping the industry safe for all players," said David Sendroff, Founder & CEO of Forensiq.
ABOUT MADRIVO
Madrivo is an integrated online media firm that has quickly gained recognition as a leader in affiliate marketing and lead generation. Madrivo offers an unparalleled value proposition to both advertisers and publishers thanks to its impressive analytics, high compliance standards, and the quality and volume of exclusive media in its networks. Our video advertising exchange provides demand partners with a wide array of video ad solutions that create a relevant and compelling experience for viewers. We leverage RTB and non-RTB programmatic buying and selling methods to target consumers, optimize campaign performance, and maximize returns.
About Forensiq
Forensiq, an Impact Radius company, is a fraud detection platform that has developed a series of industry leading solutions to fight online click, conversion, and ad fraud. The firm combines the latest technology with a dedicated team of fraud fighters who are obsessed with helping clients stay steps ahead of bad actors and maximize ROI. Forensiq has joined forces with Impact Radius to create the world's first marketing system of record with built-in fraud detection. Forensiq was founded in 2010 and is headquartered in New York City with offices in London and Silicon Valley. The company has won three LeadsCouncil LEADER Awards, including Best-In-Class for Fraud Detection as well as DM News Most Innovative Marketing Tech to Watch. To learn more, visit http://www.forensiq.com.