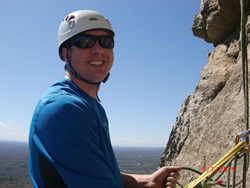 I have enjoyed working with a small, highly experienced team that is comprised of the best in the business.
(PRWEB) April 14, 2016
MadrivoOPM is proud to recognize Heath Bertini, Account Support Manager, for his accomplishments since joining Madrivo's outsourced program management team. Prior to earning his position with MadrivoOPM, Mr. Bertini spent over 6 years as the Senior Business Development Manager for a top publisher in the affiliate space. After a year with Madrivo, Bertini states "I feel contracting for MadrivoOPM provides me with the valuable insight I need to have a well-rounded experience in the affiliate marketing space. I have enjoyed working with a small, highly experienced team that is comprised of the best in the business."
As a member of the MadrivoOPM team, Heath has provided advertisers with valuable data analysis, meaningful brand awareness campaigns, technical assistance, and best practices advice on data feed implementation. Mr. Bertini assists account managers with cutting edge reporting solutions, e-commerce product feed Q/A, a streamlined recruiting process, and high quality webinars.
Despite only being with MadrivoOPM for a year, Mr. Bertini has accomplished many things. He has designed, developed, and implemented both standardized weekly reporting and webinar services for clients. Heath has also executed a number of operations that there was no system for previously, including the development of an official business process for out-of-network client recruiting. He streamlined this action while managing remote members on completion.
All of Bertini's contributions to the MadrivoOPM team have improved some aspect of the business, but one in particular is most notable. Heath overhauled and normalized the agency's reporting process, allowing both the client and account managers to have a comprehensive view of the client's performance across multiple KPIs that were not previously reported. These high-value reporting services were not an easy feat, but with Mr. Bertini's hard work, dedication, and support of the team, he was able to develop a system that is used on a daily basis by both the MadrivoOPM team and their clients. Bertini enjoys being part of the MadrivoOPM team, as they have provided him with an environment where he can grow by developing and applying new ideas to achieve his goal of keeping the team successful.
Additionally, Heath has designed and created a top-level summary presentation for client executive teams, provided management with in-depth diagnostic reports for use in the sales process, re-purposed out-of-network client recruiting process for use in client prospecting and acquisition, and created various internal reporting tools to assist management in revenue forecasting and allocation. Mr. Bertini is looking forward to continuing his contributions to the MadrivoOPM team, saying, "In the next few years, I see myself as a team lead on reporting and analytics while continuing to expand and grow my affiliate reporting software product."
MadrivoOPM continues to improve their processes and expand their team. If you are interested in joining the MadrivoOPM team, check out our careers page or email your resume to opm(at)madrivo(dot)com.