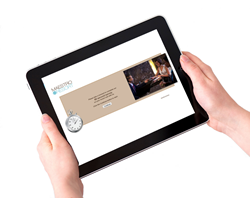 When a guest is thanked for their visit and asked for feedback it demonstrates commitment to their welfare and builds loyalty.
(PRWEB) February 18, 2015
Maestro PMS™ announced the launch of GEM Highlights, its newest solution to strengthen guest loyalty. GEM (Guest Experience Measurement) Highlights is a streamlined, web-based guest response tool that automates guest perception gathering and monitors responses for prompt property action. The GEM Highlights solution is available to hoteliers now from Maestro.
Maestro PMS Enterprise Property Management provides more than 20 hotel software and reservation software solutions for the industry's leading independent hotels, resorts, and multi-property groups. Click here to learn more about Maestro's solutions for profitability and productivity.
GEM Highlights is a new solution that complements Maestro's comprehensive GEM Insights guest response module. GEM Highlights is suited to guests on the go who only have a moment to take a property survey. It reduces the time needed to provide feedback and is optimized for use with mobile devices.
"We developed GEM Highlights as a cost effective automated guest response solution to stimulate communication and increase loyalty," said Warren Dehan, President of Maestro PMS. "With GEM Highlights, there is no reason why any property, no matter how small, should not be able to automate their guest feedback processes for more effective guest response tracking."
At check-out, GEM Highlights automatically sends guests an invitation to go online and provide feedback in real time. Guest responses are collected on a secure website and are immediately available to operators for same day reply to build a positive relationship.
GEM Highlights provides:

Automated daily invitations to complete surveys
Standard questionnaire
Weekly guest response reporting
Secure online access to guest data and reports
Separate comment and performance reports
Unlimited emails and surveys
GEM Highlights makes it easy to re-connect with guests whether or not a follow up is needed.
"When a guest is thanked for their visit and asked for feedback it demonstrates commitment to their welfare and builds loyalty," Dehan said. "Smaller properties often do not have the resources for consistent follow up that guests value. The kind of proactive outreach that GEM Highlights provides builds a culture of positive communication. This communication is the foundation of a profitable guest reputation management program."
For more information on the Maestro PMS GEM Highlights solution, or for a demo of the Maestro Property Management Suite's more than 20 modules please contact Maestro PMS at 1.888.667.8488 or email info(at)maestropms(dot)com.
Exchange ideas and connect with Maestro PMS on Twitter, Facebook, and LinkedIn.
Maestro Property Management Solution
Enhance guest service, improve efficiency, and maximize online and offline revenue with Maestro PMS, the industry's most robust and flexible resort software and boutique hotel software solution empowering leading full-service hotels, luxury resorts, multi-property groups, conference centers, condominiums, and timeshare properties. Solutions include Front Office (PMS), Accounts Receivable, Analytics and Business Intelligence, Sales and Catering, Multi-Property Management, Condo & Timeshare Owner Management with Web Functionality, Spa and Activities, Web Booking Engine, Real-Time Yield Management, Dynamic Packaging Golf, CRM, Guest Experience Measurement, CRO, GDS Two-Way XML Connectivity or Integration, Membership, Work Orders, Fine Dining and Retail POS, Online Table Reservations with Web Booking, Concierge, and Guest Experience Measurement. The Maestro PMS is database independent (ODBC Compliant) and may be deployed via Windows, UNIX, Linux, Terminal Services, hosted, and Web platforms.
About Maestro PMS
Maestro PMS is recognized in the hospitality industry for its standard-setting Diamond Plus Service and robust integrated Maestro resort hotel software technology. With more than 30 years' experience dedicated to developing technology solutions for the hospitality industry, Maestro PMS is a partner who understands you need a scalable, flexible PMS that works the way you do. Maestro applications are engineered for operators who need to manage their enterprise in a real-time environment for the utmost operational efficiency, productivity, control, and profitability.