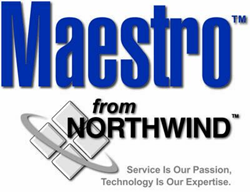 Our services provide end-to-end website strategy, design, development, and search optimization at an affordable price. Our goal is to increase internet presence and direct reservation revenue.
(PRWEB) January 07, 2015
Maestro PMS™ announced new website development services to increase online presence and boost revenue for independent operators. Maestro's web services include affordable, search-optimized website creation, content development, and simplified package promotion pages to drive sales. Maestro PMS Enterprise Property Management provides more than 20 hotel software and reservation software solutions for the industry's leading independent hotels, resorts, and multi-property groups. Click here to learn more about Maestro's solutions for profitability and productivity.
"Maestro's new services meet the need of many independent operators who want to transform their website into a more effective online sales tool. Our services provide end-to-end website strategy, design, development, and search optimization at an affordable price. Our goal is to increase internet presence and direct reservation revenue," said Warren Dehan, Maestro PMS President. Maestro's streamlined, template-based development process allows operators to pick the look and feel of their site. The result is a high quality property site that attracts visitors and directs them to a Maestro ResWave booking engine.
Maestro delivers custom design, targeted content at competitive cost:
"With our web solution, operators can create an on-budget, custom tailored website for their properties," Dehan said. "We do this two ways. First, our large selection of custom templates simplifies the design and primary appearance of the site. This includes colors, logo positioning, page count, and amenity page formats. Second, Maestro helps with content. We can bring it over from an existing site, or our developers can create fresh content. The result is a cost-competitive website that is second to none."
Indies increase bookings with Reservation Recovery and Content Management Systems:
Maestro's website development services also include 'Reservation Recovery' and an easy-to-use Content Management System (CMS). Reservation Recovery increases a property's conversion rate by targeting guests who initiated, but did not complete, the booking process. When a guest abandons a booking, the website serves a pop-up with an exclusive offer that attracts the guest back to complete the process. The system also captures the visitor's email to proactively reconnect and convert the booking. With CMS, properties can quickly create custom rate and promotion pages to spotlight new packages or amenities.
"The CMS makes it easy for any operator to quickly create a promotional page for seasonal packages or any campaign launch. It is as easy as typing in Word," Dehan said. The new promotional page may contain photos, dates, special rates, and unique amenities. Operators can capture more reservations when they market a promotion on their webpage or social media sites with a direct link to the ResWave booking engine.
"Many independent operators do not have a franchisor that offers website support," Dehan said. "Maestro's new Web Development Service will save independent operators time and provide them with a new, fresh web presence that drives more online sales."
For a demo of the Maestro Property Management Suite featuring the ResWave Booking Engine, please contact Maestro PMS at 1.888.667.8488 or email info(at)maestropms.com.
Exchange ideas and connect with Maestro PMS on Twitter, Facebook, and LinkedIn.
Maestro Property Management Solution
Enhance guest service, improve efficiency, and maximize online and offline revenue with Maestro PMS, the industry's most robust and flexible resort software and boutique hotel software solution empowering leading full-service hotels, luxury resorts, multi-property groups, conference centers, condominiums, and timeshare properties. Solutions include Front Office (PMS), Accounts Receivable, Analytics and Business Intelligence, Sales and Catering, Multi-Property Management, Condo & Timeshare Owner Management with Web Functionality, Spa and Activities, Web Booking Engine, Real-Time Yield Management, Dynamic Packaging Golf, CRM, Guest Experience Measurement, CRO, GDS Two-Way XML Connectivity or Integration, Membership, Work Orders, Fine Dining and Retail POS, Online Table Reservations with Web Booking, Concierge, and Guest Experience Measurement. The Maestro PMS is database independent (ODBC Compliant) and may be deployed via Windows, UNIX, Linux, Terminal Services, hosted, and Web platforms.
About Maestro PMS
Maestro PMS is recognized in the hospitality industry for its standard-setting Diamond Plus Service and robust integrated Maestro resort hotel software technology. With more than 30 years' experience dedicated to developing technology solutions for the hospitality industry, Maestro PMS is a partner who understands you need a scalable, flexible PMS that works the way you do. Maestro applications are engineered for operators who need to manage their enterprise in a real-time environment for the utmost operational efficiency, productivity, control, and profitability.