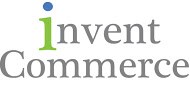 Whilst eCommerce is a global phenomenon, we understand that it's important to understand and support retailers and merchants in their local markets. Therefore it's important to create strong regional partnerships.
Cape Town, South Africa (PRWEB UK) 6 January 2014
InventCommerce are dedicated to helping their clients leverage the best from their eCommerce platform investment through expert solution delivery and innovation. In 2012, the company expanded its London operations to Cape Town where they have achieved significant project wins that see the company expanding their team to accommodate the demand from clients. With the growing interest in platforms like Magento and Hybris, InventCommerce understand the importance of providing a localised service for that market, in particular a payment gateway in order to support merchants in that geography.
This led InventCommerce to partner with MyGate, a secure online payment processing provider for global payments. MyGate offer a wide range of payment solutions and work with local payment methods in Africa allowing merchants customers to choose how they want to pay. The partnership between InventCommerce and MyGate will allow InventCommerce to provide its clients with a trusted, and local payment gateway provider in the region and further aid the growth in eCommerce in South Africa.
Kevin Ludford, founder and CEO of InventCommerce Ltd comments on the partnership:
"Whilst eCommerce is a global phenomenon, it's important that you understand and can support the retailers and merchants in their local markets. Payments is one that you must get right and therefore it's important that you can leverage localised services when building solutions. We look forward to working with MyGate and developing localised payment strategies for our clients."
Dan Edmiston, Managing Director at MyGate, also expresses his delight at the recent partnership with InventCommerce:
"It is great to be working with a mature ecommerce solution provider in South Africa. The ecommerce market is growing at a rapid rate and we see platforms such as Magento and Hybris gaining popularity with larger merchants we service."
About InventCommerce Ltd
InventCommerce is an innovative eCommerce solutions provider with dedicated teams based in London and Cape Town. The team is passionate about delivering new online innovation to provide our clients with the ability to grow customer reach, market share and online revenues. As solutions partners for Demandware, Google, Hybris and Magento InventCommerce have expertise and experience working with a broad range of global brands, merchants and retailers building and delivering Private Sales, Flash Sales, Group Buying solutions, Multi-channel, and Mobile & Search solutions.
About MyGate
MyGate is an established financial services and payment solutions company, dedicated to providing a safe secure platform to switch financial transactions. MyGate has developed a suite of payment solutions enabling their customer base to accept multiple methods of payment. Our solutions have established us as a leading player in this arena.