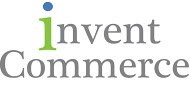 'Magento Maximised is a springboard for providing merchants with opportunities to learn and exchange strategies with both the partner community and other leading merchants.'
London (PRWEB UK) 28 January 2014
On the 4th March 2014 InventCommerce will open its first Magento Maximised seminar in conjunction with three of its key partners; Bronto Software, Peer 1 and Silverbean. The one day event will bring together merchants from across the UK in a series of presentations, Q&A sessions and one-to-one consultation clinics focused around optimising the Magento platform.
This 'must attend' event is ideally suited for those responsible for driving conversion and enhancing their Magento platform in order to reduce customer dropout rates, increase online conversion and improve the overall User Experience of their Magento eCommerce store.
The overall agenda is geared towards delivering practical, proven advice with top tips from four industry partners that have a wealth of experience working with Magento to deliver highly successful eCommerce stores. There will also be the opportunity to have a one-to-one consultation with any of the partners involved around a topic of choice.
Kevin Ludford, CEO and Founder of InventCommerce comments on the upcoming event:
"Magento Maximised is a springboard for providing merchants with opportunities to learn and exchange strategies with both the partner community and other leading merchants. As we know, an eCommerce platform will only support the merchant's objectives if all the component services are synchronised to help deliver against the merchant's strategy. We aim to bring together some fantastic partners that are really driven to help their clients be successful online. From presentations to networking opportunities, Magento Maximised aims to offer merchants a wealth of invaluable information with honest, practical advice about Magento to help support their 2014 strategies. It should be a great event."
Register for the event here.
http://www.inventcommerce.com/index.php/about-us/events/magentoevent
About InventCommerce Ltd
InventCommerce is an innovative eCommerce solutions provider with dedicated teams based in London and Cape Town. The team is passionate about delivering new online innovation to provide our clients with the ability to grow customer reach, market share and online revenues. As solutions partners for Hybris and Magento InventCommerce have expertise and experience working with a broad range of global brands, merchants and retailers building and delivering Private Sales, Flash Sales, Group Buying solutions, Multi-channel, and Mobile & Search solutions.