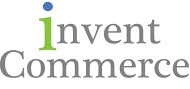 The partnership creates a class leading relationship which provides clients with full end to end engagement and ensures the goals of the venture are met, on time, to specification and provide a proposition unique to the African market.
Cape Town (PRWEB UK) 12 February 2014
InventCommerce leverage their technical and eCommerce expertise to deliver expert and innovative solutions that allow their clients to receive the best returns from their eCommerce platform investment. In 2012, the company expanded its London operations to Cape Town where they have achieved significant project wins that see the company expanding their team to accommodate the demand from clients. With the growing interest in platforms like Magento and Hybris, and as part of a wider expansion plan in the region, the decision was taken to partner with Klick2Sell as InventCommerce understand the importance of providing localised eCommerce business strategy services in order to effectively support merchants in that geography.
Klick2Sell eCommerce have over a decade of experience in eCommerce. They offer a wide range of convergent commerce solutions with a focus on consultancy and online marketing that allow their clients to differentiate their businesses from their competitors and stay ahead of the curve. Their experience in the strategic planning of an ecommerce venture contributes to the strategy, specification and business impact at launch. Assisting clients in that key period of Ecommerce Readiness has proven to be a major contributor to the successful launch and implementation of the venture.
The partnership between InventCommerce and Klick2Sell will allow Klick2Sell to offer its clients the reassurance that comes from working with an accredited Magento and Hybris Partner with proven results across multiple geographies and brands.
Kevin Ludford, founder and CEO of InventCommerce Ltd comments on the recent partnership:
'At InventCommerce we understand that although eCommerce is a global market it is important to understand and support retailers in their local markets in order to achieve the right solutions for our clients. We are delighted by the recent partnership with Klick2Sell as it will allow us to offer our clients a joined-up approach from eCommerce business strategy through to platform delivery. We look forward to being their trusted technical partner in the region.
Lawrence Brown, CEO of Klick2Sell also comments on the success of the recent partnership with InventCommerce.
'The partnership with InventCommerce creates a class leading relationship which provides clients with full end to end engagement and ensures the goals of the venture are met, on time, to specification and provide a truly differentiated proposition, unique to African business demands. InventCommerce bring leading technical expertise to the region which is complemented by experience and trends from International markets. As the demand for innovative ecommerce solutions in the African market grows, Klick2Sell and InventCommerce are well positioned to work with Enterprise organisations eager to challenge the boundaries of current methodologies and to set new benchmarks in ecommerce innovation. Their international experience and innovative solutions will provide the African eCommerce market with the expertise it needs to continue growing.'
About InventCommerce Ltd
InventCommerce is an innovative eCommerce solutions provider with dedicated teams based in London and Cape Town. The team is passionate about delivering new online innovation to provide clients with the ability to grow customer reach, market share and online revenues. As solutions partners for Demandware, Google, Hybris and Magento InventCommerce have extensive expertise and experience working with a broad range of global brands, merchants and retailers building and delivering both B2C and B2B solutions around flash sales, group buying solutions, multi-brand, multi-geography desktop and mobile solutions.
About Klick2Sell
Klick2Sell eCommerce addresses the requirements of companies and organisations in the planning and preparation stages of an eCommerce venture or, if the business is already active in eCommerce, to accelerate goals. With over 15 years of experience in eCommerce and online marketing, both locally and internationally, the Klick2Sell engagement process ensures that companies are enabled with a scalable and sustainable online business that delivers results. Klick2Sell work with multiple vendor partners which ensures the business has the optimum product solution for their business goals. Klick2Sell brings unique experience to the African market in both the B2B and B2C sectors, delivering fully integrated end to end Enterprise solutions which cater to the requirements of diverse audience groups.