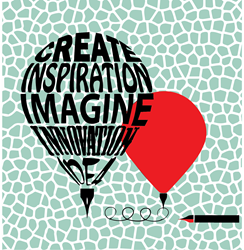 "We couldn't be more thrilled to offer memoirists this opportunity to learn more about the writing and publishing process, as well as to engage with publishers, agents, and fellow writers." —Linda Joy Myers
Berkeley, California (PRWEB) September 02, 2015
On October 17 & 18, 2015, master memoir teachers Brooke Warner, publisher of She Writes Press, and Linda Joy Myers, PhD, president of the National Association of Memoir Writers, will co-host Magic of Memoir, a weekend-long conference to be held at Shattuck Hotel in Berkeley, CA.
Acclaimed writing teachers Warner and Myers, whose Write Your Memoir in Six Months classes have been written up in The New York Times, have shepherded hundreds of memoirists through the writing and publishing process, and are thrilled to offer this weekend-long event for the first time. "We've been wanting to put together an event like this for a long time," said Warner. "We look forward to getting a chance to put our students in the same room with such a diverse array of writing and publishing experts, and to spend more time on the ideas we cover in our classes in an in-person setting."
Magic of Memoir will place a special emphasis on the celebration of craft: classes to be held on both days include "Your Memoir as a Movie"—an in-depth look at what makes a scene, how to weave showing and telling together, the art of using flashback and memory, and more—and "Writing That Brings Your Memoir Alive," which will cover voice and style, characters and characterization, and writing dialogue. Authors' questions about the publishing process will also be addressed in "All About Publishing," a class on the revision process, getting edited, and submitting to agents and editors or self-publishing.
In addition to the number of classes on offer, two panels featuring a talented and experienced roster of guests will be held over the course of the weekend: on Saturday, "The Bold Truth: The Pros and Cons of Being All the Way Out There with Your Story" with memoirists Amy Ferris, Hollye Dexter, Linda Joy Myers; and on Sunday, "Get Published: A Conversation about Publishing from the Perspective of an Agent, a Traditional House Publisher, and a Hybrid Publisher" with publisher Krista Lyons of Seal Press, agent Liz Kracht of Kimberley Cameron & Associates, and Warner.
Attendees will also have the opportunity to win one-on-one consultations in a raffle to be held at the end of the weekend.
"We couldn't be more thrilled to offer memoirists this opportunity to learn more about the writing and publishing process, as well as to engage with publishers, agents, and fellow writers," said Myers. "It's going to be a wonderfully informative and inspiring weekend for all of us."
About Brooke Warner and Linda Joy Myers
Brooke Warner is publisher of She Writes Press, president of Warner Coaching Inc., and author of What's Your Book? and How to Sell Your Memoir. Together she and Linda Joy Myers are the co-authors of Breaking Ground on Your Memoir. She sits on three boards: the Independent Book Publishers Association; the National Association of Memoir Writers; and the Bay Area Book Festival. Her website was selected by The Write Life as one of the Top 100 Best Websites for Writers in 2014 and 2015.
Linda Joy Myers, PhD, is the president and founder of the National Association of Memoir Writers. She is the author of The Power of Memoir—How to Write Your Healing Story, Becoming Whole, Journey of Memoir, and the award-winning memoir Don't Call Me Mother, which won the BAPIA Gold Medal prize. A memoir coach for the last 16 years, she helps people capture their stories through speaking, coaching, editing, and online workshops.