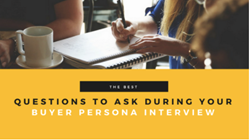 Marketers know it's not about the best content - it's about the best-promoted content. (The New York Times, for example, does not compile a list of the best books. It focuses on the best-selling books.)
Austin, TX (PRWEB) September 20, 2017
Marketers know it's not about the best content - it's about the best-promoted content. (The New York Times, for example, does not compile a list of the best books. It focuses on the best-selling books.)
Magnificent Marketing is excited to announce they've teamed up with marketing expert and locally and globally renowned speaker Andy Crestodina of Orbit Media to present the second part of a webinar series on non-paid content promotion strategies to help marketers increase reach and engagement.
In the first webinar in this series, Crestodina discussed the importance of non-paid content promotion strategies and discussed platforms and strategies. In this webinar, he follows up with a more in-depth look at this marketing strategy and discusses the following:

Leveraging content communities
Utilizing messaging platforms
Best distribution practices
Tips for getting email signups
Email conversions
Content promotion through SEO
Promoting related content
And more.
The webinar is available on Magnificent's YouTube channel and, with an accompanying blog, on Magnificent.com. Click here to watch the webinar now.
About Magnificent Marketing:
Magnificent Marketing is your full-service content marketing agency that will take care of all your marketing needs so that you can concentrate on the core duties needed to manage and grow your business.
Their objective is to generate leads that turn into customers while focusing on expanding the visibility of your company and brand, and positioning you to be "top of mind" for future potential clients.
In order to achieve this, they draw on their experience and belief that a mixture of traditional marketing techniques combined with modern marketing tools will yield the best results. In other words, they blend old and new school marketing to create the best school of thought.
About Andy Crestodina:
Andy has been in the web design and interactive marketing space since January of 2000. In that time, he's helped thousands of people do a better job getting results online. He's a true evangelist for content marketing and ethical digital marketing.
Together with the team at Orbit Media, Andy has put out some of the best digital marketing advice available in hundreds of practical articles, including posts on virtually all of the top marketing websites. Then there's the book, Content Chemistry, which is currently in it's third edition.
Andy is also a regular speaker both locally and nationally. Not only is Andy a founder of Content Jam, Chicago's largest content marketing conference (currently in it's fifth year) but he's also a regular face on the national circuit. If you go to a content marketing conference, the one Chicagoan you're mostly likely to hear is Andy Crestodina.