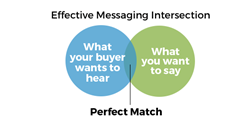 This new podcast focuses on how to effectively and strategically use buyer personas for sales success.
Austin, TX (PRWEB) November 30, 2016
Magnificent Marketing is excited to announce the newest in a series of content marketing podcasts, which focuses on how to effectively and strategically use buyer personas for sales success.
In this webinar, Magnificent Marketing CEO and Founder David Reimherr interviews Adele Revella, CEO of Buyer Persona Institute, and author of Buyer Personas: How to Gain Insight Into Your Customer's Expectations, Align your Marketing Strategies, and Win More Business. Adele's unique perspective derives from decades of experience as a sales and marketing executive, trainer, researcher, and entrepreneur. In this podcast, the two marketing experts discussed buyer personas: They're built, so now what?
This is the follow-up to a previous podcast, which focused on the importance of buyer personas. In this webinar, Reimherr and Revella discuss the following:
-Developing new ways to approach a buyer
-Gathering experts
-Crafting a message
-Delivering a message
-Getting the right people involvd
-Considering customer needs that fall outside of one's wheelhouse
-Focusing on the message
-And more!
The new podcast is available on Magnificent Marketing's YouTube channel, and at Magnificent.com. Click here to watch the webinar now!
About Magnificent Marketing:
Magnificent Marketing is your full-service content marketing agency that will take care of all your marketing needs so that you can concentrate on the core duties needed to manage and grow your business.
Their objective is to generate leads that turn into customers while focusing on expanding the visibility of your company and brand, and positioning you to be "top of mind" for future potential clients.
In order to achieve this, they draw on their experience and belief that a mixture of traditional marketing techniques combined with modern marketing tools will yield the best results. In other words, they blend old and new school marketing to create the best school of thought!