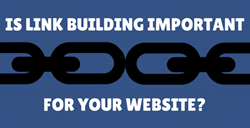 Proper SEO and link-building practices are a critical component of digital marketing in order to optimize content and maintain and grow an audience.
Austin, TX (PRWEB) November 09, 2016
Magnificent Marketing is excited to present a new webinar on link building, featuring advice from SEO expert Stephan Spencer, coauthor of The Art of SEO and Social eCommerce and author of Google Power Search. In this webinar, Spencer offers his SEO expertise as he and Magnificent CEO and Founder David Reimherr discuss link building, why it's important for a website, and how companies can utilize the technique and create great inbound links to their site.
In this webinar, Spencer presents answers to the following questions:
-What is link building and why is it important?
-What are the best tools to use?
-What types of links should a company be building?
-What are the proper keywords to utilize?
-How can companies get high-quality links?
-How does one create a solid and sustainable link-building strategy?
The webinar is available on Magnificent Marketing's YouTube channel and, accompanied by a blog, on Magnificent.com. Click here to watch the webinar now!
About Magnificent Marketing:
Magnificent Marketing is your full-service content marketing agency that will take care of all your marketing needs so that you can concentrate on the core duties needed to manage and grow your business.
Their objective is to generate leads that turn into customers while focusing on expanding the visibility of your company and brand, and positioning you to be "top of mind" for future potential clients.
In order to achieve this, they draw on their experience and belief that a mixture of traditional marketing techniques combined with modern marketing tools will yield the best results. In other words, they blend old and new school marketing to create the best school of thought.