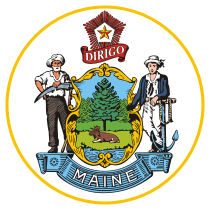 The experts have created this resource to help homeowners in Maine choose the best security system while saving them time and money.
Augusta, ME (PRWEB) July 12, 2013
The rankings have been announced, and the state of Maine has a winner for the best home security system, according to SecuritySystemReviews.com. SecuritySystemReviews.com is a site providing not only concise rankings of the best security systems, on a state-by-state basis, but also comprehensive reviews used in the review process. In addition to now being able to access to rankings of the state's best security companies, site visitors can now also access brand new reviews of each of the companies, including a new Protect America review, ADT review, and a Vivint review, among others.
According to federal statistics, over two million home burglaries occur in the United States each year, making it the most common threat to homes. Despite the overwhelming statistics regarding the number of break-ins that occur, it's also reported that homes without security systems are more than 300% more likely to experience a break-in. Also, as occurrences of home break-ins continue to rise nationally, the break-ins have become increasingly violent, and in many cases deadly. It's for these reasons that many homeowners have opted to install home security systems, however the home security industry can be difficult to understand, because of complex contracts, constantly changing technology and various claims made by the large number of companies entering the market.
SecuritySystemReviews.com developed its unique system of reviewing and ranking home security system companies as a way to help consumers make smart purchasing decisions when it comes to a security system. Reviews are conducted in a unique, secret shopper format, with a team of security specialists conducting each review, while posing as a customer. This means that all reviews conducted by the site are relevant to the actual experiences of a customer of each company. In addition, the reviews include information found from other independent resources, such as Angie's List, Yelp and the Better Business Bureau, to ensure that all information provided by the site is as inclusive and detailed as possible.
All reviews were conducted by both a team of security experts from SecuritySystemReviews.com, as well as team members from the state of Maine, to guarantee that all results were tailored to the unique home security needs of state residents. Reviews cover a broad range of criteria, including technology and equipment, service and installation, customer service and monitoring, warranties and pricing. In addition to providing useful rankings and reviews, the site also provides users with answers to common wireless security system questions and do-it-self-security system questions.
Maine residents can now access the name of the number one home security system company in the state by visiting SecuritySystemReviews.com, as well as the names of the remaining top companies receiving runner-up positions in the brand new rankings.