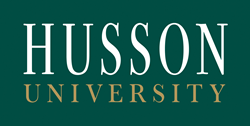 Participating in elections is the only way students can help ensure that government officials represent their points of view when deciding important issues.
Bangor, Maine (PRWEB) October 01, 2014
America's youth consistently vote at lower rates than all other age groups. [1] Voting rates for 18- through 24-year olds have dropped from 50.9 percent in 1964 to 38.0 percent in 2012 in national elections.[2]
In an effort to help address this issue, Husson University is sponsoring "An Evening of Conversation with Maine Candidates." This informative event will be taking place in the Beardsley Meeting House and the Gracie Theatre on Husson University's Bangor campus on Thursday, October 2, 2014 from 6:00 p.m. – 8:00 p.m. The event is free and open to the public. Refreshments will be served.
"Voting is important," said Dr. Moira O'Neill, Assistant Professor in Husson University's School of Nursing. "Decisions made by lawmakers can have a big impact on our lives. Health care, education, the economy and human rights can all be impacted by local legislators. Participating in elections is the only way students can help ensure that government officials represent their points of view when deciding important issues."
This realization was one of the reasons why students in Professor O'Neill's class in Policy Leadership and Management in Nursing decided to host a campus event where Husson University students and members of the public could have the opportunity to hear from candidates for state and local office.
Tiffany Dionne, a Husson University Nursing student who is helping to coordinate the event said, "We've designed a unique event where anyone who attends will have the opportunity to "meet and greet" individual candidates face-to-face and hear their positions on a variety of issues. All of the questions that will be asked during the second hour come from the Husson University students."
During the first half of this two-hour event, everyone in attendance will have the opportunity to speak directly with candidates as part of "meet and greets" held in separate rooms in the Beardsley Meeting House.
The majority of candidates will then join together during the second hour in the Gracie Theatre to answer questions submitted by students. During this portion of the event, each candidate will be given two minutes to respond to specific questions. While candidates will be given advance notice of the kinds of topics to be covered, none of the candidates will know the specific questions they will be asked until it is selected at random during the event.
Information stations will be set up in the Darling Atrium, immediately adjacent to the entrance of the Gracie Theatre, in an effort to encourage participation in the election process. Students interested in participating in the upcoming election will be able to register to vote. Other tables providing information will feature representatives from Maine NEW Leadership, the Maine People's Alliance and the American Association of University Women.
Additional tables in the Atrium will be devoted to helping students better understand the political process. Information about the functions of the state Senate and the state House of Representatives will be available. In addition, Ryan Tipping-Spitz with the Maine House of Representatives will be staffing a table devoted to the importance of clean elections.
Candidates who have agreed to participate in this event include:
Maine State House of Representatives:

Gary E. Capehart Republican
Douglas Damon Republican
Aaron Frey Democrat
Adam Goode Democrat
Victoria Kornfield Democrat
John Schneck Democrat
Gail M. Sheehan Republican
Archie Verow Democrat
Maine State Senate:

Paul Davis Democrat
Geoff Gratwick Democrat
Cary Weston Republican
US House of Representatives:

Emily Cain Democrat
Blaine Richardson Independent
County Sheriff:

Troy Morton Republican
Allan Stehle Independent
Bangor City Council:

Justin Freeman Republican
Ben Sprague Independent
(Note: Names listed above are arranged in alphabetical order within groupings by public office.)
Informal conversations with prospective voters may take place in the Darling Atrium following the Gracie Theatre portion of the event at the candidates' discretion.
For more than 100 years, Husson University has prepared future leaders to handle the challenges of tomorrow through innovative undergraduate and graduate degrees. With a commitment to delivering affordable classroom, online and experiential learning opportunities, Husson University has come to represent superior value in higher education. Our Bangor campus and off-campus satellite education centers in Southern Maine, Wells and Northern Maine provide advanced knowledge in business; health and education; pharmacy studies; science and humanities; as well as communication. In addition, Husson University has a robust adult learning program. For more information about educational opportunities that can lead to personal and professional success, visit Husson.edu.
[1] U.S. Census Bureau, "Young-Adult Voting: An Analysis of Presidential Elections, 1964–2012," http://www.census.gov/prod/2014pubs/p20-573.pdf
[2] Ibid