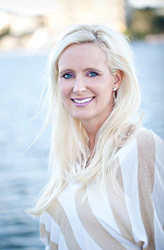 When choosing a Realtor, do the research, meet with a couple of different Realtors, ask friends for Realtor referrals and don't be shy about asking a Realtor about their sales record.
Destin, FL (PRWEB) October 09, 2015
No. 1: Curb appeal. To enhance curb appeal, Erin suggests keeping the grounds manicured, which means maintaining the lawn, making sure any bushes are trimmed and, if you don't have any, planting some flowers, particularly yellow flowers as they are welcoming and associated with good cheer and friendship. Also, touch up any paint that is peeling and always make sure the house number is visible.
"I, along with any other Realtor, cannot stress the importance of curb appeal enough," said Erin. "Just like with people, the first impression is crucial. If the exterior of your house is in a state of disarray and looks shabby, a potential buyer might drive away without even going inside to see the rest of it."
No. 2: Make sure the interior is inviting. After the exterior of the house passes muster, once inside, a prospective buyer can easily be driven right back out the front door if the house needs significant repair, as they will equate this with more money they might have to spend if they buy the house. A lot of repairs are minimal and can be done by the homeowner. This includes loose handrails or doorknobs, torn window screens, leaky faucets, minor holes in the walls, etc. If major repairs are needed, it is best to hire a handyman to make them before showing the house. Sprucing up the interior also includes getting rid of persistent odors, especially cigarette smoke.
No. 3: Remove the clutter. Ridding the house of excess items and furniture that make the house look cluttered is imperative, as it creates flow and will give a sense of each room's purpose. "Potential buyers want to see how they will live in the house, not how you have lived in the house," said Erin. When decluttering, stay green by donating unwanted items that you won't be taking with you anyway instead of just throwing them away, which is also a good head start for the inevitable packing involved while moving.
No. 4: Set the price right. When selling a house, the goal, of course, is to make a profit. However, keep in mind that listing a house for too much money, especially if the asking price is more than market value, will usually get you nowhere, and your house will languish on the market. Realtors are tried and tested professionals, so trust them to ask for and get what your house is really worth, as they know the market and what your home will sell for.
No. 5: Hire a Realtor. Do not go it alone, unless you already possess extensive experience buying and selling homes and have insider market knowledge. Otherwise, hire a respected, reputable Realtor with a proven track record.
"Selling your home will be one of the most important transactions of your life, and most people need a professional to help guide them through the process," said Erin. "When choosing a Realtor, do the research, meet with a couple of different Realtors, ask friends for Realtor referrals and don't be shy about asking a Realtor about their sales record."
About Erin Treadwell
As a full-service real estate professional, Erin Treadwell works with buyers, sellers and investors in real estate transactions spanning all of the price ranges and property types. Erin is a member of the Emerald Coast Association of Realtors, Florida Association of Realtors and National Association of Realtors. For more information, please call (850) 259-1517. Her office is located at 12870 US 98 West, Miramar Beach, FL 32550.
About the NALA™
The NALA offers local business owners new online advertising & small business marketing tools, great business benefits, education and money-saving programs, as well as a charity program. For media inquiries, please call 805.650.6121, ext. 361.