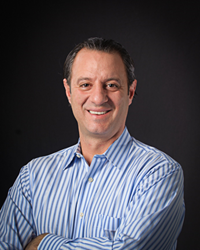 You may not be able to improve the market value of your house, but you can improve its marketability, which can usually be achieved with more elbow grease than hard cash.
Boulder, CO (PRWEB) June 09, 2016
In today's highly competitive real estate market, the home that stands out among similarly priced houses is the home that sells. "This is because it makes a good first impression that lasts right to the settlement table," said Lenny Maiocco, broker of The Maiocco Group at RE/MAX Alliance on Walnut. "You may not be able to improve the market value of your house, but you can improve its marketability, which can usually be achieved with more elbow grease than hard cash."
To improve a home's marketability, Maiocco lists the following three tips:
No. 1: Curb appeal. "Start with curb appeal, as the home's exterior is the first thing all potential buyers will see," said Maiocco. "This includes a trimmed lawn, well-proportioned shrubs and removing garden hoses, lawn tools, dog houses and toys from the yard. There's nothing like the excited look on a buyer's face when they approach the front door of a home with the expectation of a spectacular inside based on the beautiful and inviting first impression the exterior of the home made when they drove up."
No. 2: Enhance the front hall with lighting. Aura and atmosphere, suggests Maiocco, give a hint of what's inside. The basics include atmospheric light, such as that from a window, skylight, lamp or overhead fixture. "For all showings, turn on every light in the house for a welcoming glow," said Maiocco.
No. 3: Immaculate interior. "Start with the living/family room, where you should strive for a lived-in, cozy feeling," said Maiocco. "Furnishings here, and throughout the house, should be well-placed and in good repair. Set out fresh flowers, and even put a drop of bath oil or vanilla on lightbulbs for a subtle scent." The kitchen, adds Maiocco, should be the next priority, as many buyers judge the house by the way the oven and stove are kept. Appliances should be spotless and in perfect working condition. Seller's should replace or repair anything that sticks, squeaks or drips.
"The master bedroom/bathroom should also be a priority, as it is the second-most appealing room to the buyer, after the kitchen," said Maiocco. "In fact, the top two reasons people buy homes are the master bedroom/bathroom and the kitchen. The master bedroom should be uncluttered with furnishings, showing defined areas such as sleeping, dressing and sitting by furniture arrangement. Seller's should also show the true size of closets by removing or packing items that can be stored elsewhere. The master bathroom should simply shine and be clear of all clutter from countertops, showers and bathtubs."
About The Maiocco Group, RE/MAX Alliance on Walnut
Lenny Maiocco, broker at The Maiocco Group, works with sellers, buyers, and investors. Go to eColoradoProperties.com for more info. They service the entire Front Range of Colorado including Boulder, Louisville, Superior, Lafayette, Broomfield, Longmont, Niwot, Erie, Westminster, Denver, Lakewood, Aurora, Highlands Ranch, Littleton,Fort Collins, Loveland, Berthoud, Firestone/Frederick and everywhere in between. For more information, please call (720) 201-1114. The main office is located at 1911 11th St., Suite 107, Boulder, CO 80302.
About the NALA™
The NALA offers small and medium-sized businesses effective ways to reach customers through new media. As a single-agency source, the NALA helps businesses flourish in their local community. The NALA's mission is to promote a business' relevant and newsworthy events and achievements, both online and through traditional media. For media inquiries, please call 805.650.6121, ext. 361.