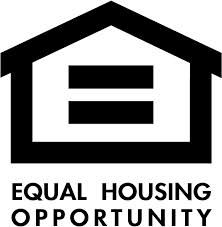 The entire Dallas region is experiencing great growth, but there is even more room for improvements and development, making it one of the most thrilling places to live in the country today
Dallas, TX (PRWEB) August 21, 2014
As Dallas continues to experience low levels of inventory, developers are eagerly eyeing plots of unused land to bring more homes onto the market. Prudential Texas Properties reports one of the state's largest and most successful residential developers is anticipating a new community in Far North Dallas that will bring 900 more homes onto the housing market.
According to an August 4 report by The Dallas Morning News, a 160-acre plot of land next to the Texas A&M Agrilife Research and Extension Center on Coit Road just north of Campbell Road will be the site of a new, mixed-use development. The property is expected to hug the research center on three sides and boast 720 single-family homes and 180 townhouses, according to the city of Dallas.
The property, which has been owned by Texas A&M since the mid-1940s, will be taken over by Centurion American, given that the closing doesn't fall through. The official closing date is September 1, and the developer is thrilled to play an integral role in the thriving Dallas housing market that has been in dire need of a boost in home supply for some time.
"One of the most reputable developers is so confident in the Dallas housing market that they are planning to add nearly 1,000 homes, which is really saying something," says DD Flynn, VP of Marketing at Prudential Texas Properties. "The entire Dallas region is experiencing great growth, but there is even more room for improvements and development, making it one of the most thrilling places to live in the country today."
Click here for a 60-second housing market update for Dallas.
According to Altos Research, a California-based real estate analytics company, as of August 1, there were about 2,241 properties listed on the market, and it is increasing. With the high level of demand seen here, available homes are being snatched off the market in near record time of about 83 days.
©2014 BRER Affiliates LLC is An independently owned and operated broker member of BRER Affiliates, LLC. Prudential, the Prudential logo and the Rock symbol are registered service marks of Prudential Financial, Inc. and its related entities, registered in many jurisdictions worldwide. Used under license with no other affiliation with Prudential. Prudential Texas Properties is an independently owned and operated member of BRER Affiliates LLC. Equal Housing Opportunity.