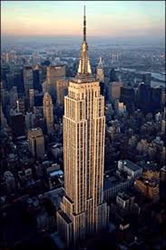 I never realised that it would be possible to make money with an app
(PRWEB) April 23, 2015
AppsGeyser, the Android app tool platform provides an integrated monetization program for apps created with its online app making platform. In March 2015, the team at AppsGeyser reported a significant increase in Android apps that hit monetization requirements. The ability to make an app has been simplified through the templated system offered by AppsGeyser, this has resulted in more apps being created and reaching monetization requirements.
Many people are looking for a way to create a passive income. App making, if followed through, can be a successful source of secondary income. The key to gaining a financially rewarding app does not only sit with the app creation process, but is also reliant upon a strong business and marketing plan. Apps that achieve high installation rates and high usage rates will benefit from joining the integrated monetiation program offered by AppsGeyser.
To apply for the AppsGeyser monetization program, an app has to reach some minimum requirements. There is no cost to the app maker to apply for this added perk, nor is there any additional coding required. Simply follow the step-by-step instructions as details on the AppsGeyser blog.
"I never realised that it would be possible to make money with an app" Jill Jacobs told us. "After I created my first app, I got the app making bug and created a network of apps that have now all achieved the minimum requirements for the monetization program".
"AppsGeyser helps app makers make money," explains Vasily Salomatov. "The monetization program offers AppsGeyser app makers a financial reward for creating an app."