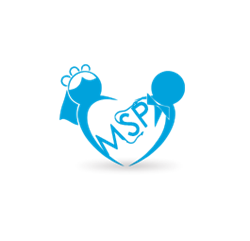 We're going to be switching directions here a little bit, to focus on offering a more complete planning experience for couples
Pittsburgh, PA (PRWEB) August 27, 2013
In a recent poll conducted by MakeSomePlans.com of their registered wedding vendors, more than 90 percent of respondents agreed that their wedding experience was necessary to keep brides on track during the planning process. The survey was conducted to mark a move by Make Some Plans to offer a second, bride-focused platform to their growing, vendor-based business model.
When brothers Bryan and Brad Driscoll started MakeSomePlans.com in April of last year, the idea was to streamline the process for finding vendors for private weddings. Bryan Driscoll, who is the Co-Owner of the company, says he had trouble locating local photographers for his own wedding, and so came up with the idea of creating a national database of wedding professionals that brides-and-grooms-to-be could use to search for vendors in their hometowns.
Today, that database is about 2500 strong, or at least, that is how many vendors have thus far claimed and customized their free listing page through registration. The number of vendors listed on the site, though, tops 300,000, with about 50 new profiles being claimed each day, according to Bryan Driscoll.
"For the last year we've really been focused on getting quality vendors on the website," says Driscoll. And now that their effort is starting to pay off, the brothers are looking to expand. "We're going to be switching directions here a little bit, to focus on offering a more complete planning experience for couples," he says.
In the future, the idea is to offer a platform for couples that not only finds local vendors and provides contact information for them, but also allows the couple to contact vendors through the site directly. Couples will even be able to take and share notes on the companies that interest them, and see vendor reviews from other MakeSomePlans.com couples.
While Brad Driscoll is building the couple-focused interface for Make Some Plans, the vendor layer will continue to remain active and cost-free, says Bryan Driscoll. In the past month, the first phase of the MakeSomePlans.com transition to a planning focus is already under way with the launch of their Wedding Blog. The Wedding Blog features tips, tricks, and advice for brides and couples planning their own weddings with expert opinions garnered from the many wedding professionals from around the nation.
"The company is really in its infancy," says Bryan Driscoll, "and we are really looking to continue growing." To mark the launch of their blog, MakeSomePlans.com sent out a short opinion poll to its members to see how they think their experience affects the planning process. The results of that survey found that 93 percent of vendors believed that their wedding experience was necessary for keeping brides on track during the planning process, 53 percent of respondents felt that most brides tried to "over-plan" their weddings, and 40 percent believed that most brides did not allot enough time to plan their own weddings. The survey also found that an overwhelming majority of wedding professionals (83 percent) felt appreciated by their bridal clients and even more (93 percent) felt that their work was appreciated—surprising in itself, considering the high-stress, short-deadline nature of the wedding industry.
Though there has not yet been a date confirmed for the release of Make Some Plan's new platform, the Wedding Blog is currently live and updated regularly at http://www.MakeSomePlans.com.
The mission of MakeSomePlans.com is to build an interactive experience for brides, grooms, and event service professionals. The company wants to not only draw attention to the best event and wedding-based businesses across the United States, but bring those vendors to potential clients in a fun, intuitive, and novel way
To learn more, or to see the Blog, visit http://www.MakeSomePlans.com.
About Make Some Plans:
Make Some Plans was founded by brothers Bryan and Brad Driscoll. With backgrounds in SEO, marketing, and programming, the Driscoll's aim to change the wedding planning game through their interactive and interesting marketing and planning platforms for couples and professionals.