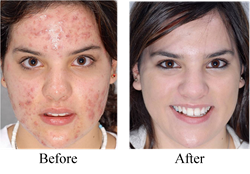 No More Streaks Miracle Makeup Applicators
New York, New York (PRWEB) December 19, 2013
This uniquely designed makeup sponge roller applicators kit will eliminate excess makeup on the sponge to give your face a perfectly even, streak free appearance. Can be used with liquid or powder. Uses the least amount of makeup for the most even, complete coverage. Prevents the waste, mess and chalky look of too much makeup, while applying an even, smooth finish. Easily rinses out for next use. If you are an acne sufferer, the Miracle Makeup Applicators Kit will change your life. The Miracle Makeup Applicator will give your skin a pure silk finish. Specially created to deal with challenging skin problems, such as acne, scarring, blemishes, large pores, and wrinkling. Perfect for everyday use.
This new innovative rolling sponge applicator gives make up users an entirely new experience. It's great design makes it extremely easy and convenient to use. The Miracle Makeup Applicator Kit is ideal for women who are looking to achieve a clean and professional make up finish every time.
Consists of one larger cosmetic plastic roller wand with rolling sponge, one smaller cosmetic plastic roller with rolling sponge, and a small plastic tray with ridges inside tray and container to hold liquid or powder. Comes with an attractive carrying case. The Miracle Makeup Applicator Kit is small and light and fits easily into any makeup bag or purse.
Testimonies:
"A sophisticated and hassle free method for applying your makeup with no more streaks, lines or uneven finish. I am a professional makeup consultant and I now use the Miracle Makeup Applicators on all of my clients." -Kari Dunnes, CA
"I have a lot of deeper wrinkling and a problem with very noticeable, large pores. The roller does a great job of covering them up and I think takes about ten years off my looks. I get compliments now and that never used to happen. Very, very happy!" -Maggie Olson, MN
"I just had to write and let you know how happy your Miracle Makeup Applicators Kit has made me. The results were better than I ever hoped for. I have suffered from severe acne all my life and between the acne and the scars, it has been a struggle to maintain my self esteem. I have drawers and drawers full of cosmetics and applicators that didn't work for my skin. Since using your product I have found a new job and started a wonderful new relationship. Thank you for coming up with such a cool idea." -Kyra Finley, NY
Please check our Facebook page for updates, contests and coupons. http://www.facebook.com/miraclemakeupapplicators.
Visit http://www.miraclemakeupapplicators.com to place an order or view our many makeup tutorials and testimonies. Lots of great information from experts in the field of cosmetics and makeup.