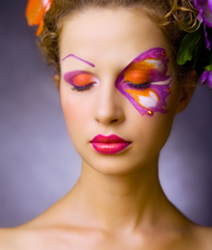 New York (PRWEB) October 24, 2014
People often leave Halloween costumes to the last minute. Almost everyone has had that last minute panic of trying to come up with an idea and then struggle to actually find the materials needed to make it. IWantThatLook.com's new halloween makeup tutorial category takes all the stress away. With thousands of curated and categorized makeup tutorials, it has never been easier to scan and search for an easy, innovative and cool costume. The tutorials walk users through all the steps and products necessary to complete the perfect look. IWantThatLook.com adds new videos every day and so always has the latest trending ideas in costume makeup tutorials.
Iwantthatlook.com is the ultimate new platform for discovering the web's best beauty gurus, makeup tutorials and tips quickly and efficiently. The site's video search engine allows you to use filters like makeup intensity, skin tone and colors to find the look that you want without having to aimlessly wander around YouTube. The site adds 1000 new videos a week and has over 15,000 beauty gurus on the platform. IWantThatLook.com also publishes weekly spotlights on some of the most popular and fastest growing beauty gurus. The company tracks YouTube beauty guru data and has a unique perspective of which beauty gurus are having the greatest impact.
IWantthatlook.com was created by the father-daughter team of Joe Ghartey and Georgia Becker. "I used to spend so much time on YouTube watching makeup videos, yet I never seemed to find what I was looking for. I thought it should be easier, so I told my step-dad, and we teamed up to create IWTL," Georgia Becker, a co-founder of IWantThatLook.com, explains. When Joe Ghartey, a former managing director at JP Morgan, teamed up with his savvy teen stepdaughter, they found a way to revolutionize the experience of watching beauty videos online. "We want to help our users find new and exciting beauty gurus, so we focused our new design around the exploration process and introducing people to the up and coming gurus," says Joe Ghartey (co-founder). IWantThatLook.com breaks the digital beauty mold by creating a video search engine that brings 'easy, fun, and personal' back to the online tutorial space.