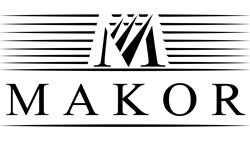 Think Global. Think Makor.
London (PRWEB) October 13, 2014
Makor Group, the international brokerage serving hedge funds and institutional clients from offices in five financial centres, today announces the successful placing of a five-year corporate bond listed on the Frankfurt Stock Exchange.
The financing will underpin further expansion for Makor, following its recent acquisition of established New York brokerage, Oscar Gruss and Son Inc. and senior hires including London Nicolas Marmurek, Ian Brenner and Mark Edwards to London cash equity sales. Makor's ambitious plans include the realisation of significant organic growth opportunities, new products, further hires and the potential for selective, niche acquisitions of complementary businesses in the cash equities space.
The bond has a maturity of five years with a yield of 7.5%, due semi-annually. The placing was oversubscribed, with investors drawn from a range of institutional and private clients.
Makor Group's co-founder and CEO, Michael Halimi, said: "The successful placing of this listed bond demonstrates investors' confidence in Makor Group's standing and potential as a boutique brokerage that properly incentivises the best market professionals to deliver a differentiated service to our clients, without the bias that comes from having a proprietary book of our own. We are extremely excited about our growth prospects as we continue to build an international footprint and take advantage of unprecedented market disruption to attract talent and clients to the firm."
Avi Bouhadana, co-founder and partner, added: "The New York acquisition was transformational in that it gave us access to a significantly wider pool of existing and potential clients, and the genuine ability to trade on their behalf around the clock. But there is much more to come from the firm as we move towards 200 employees and accelerate our plans to deliver a broad suite of market solutions to our clients in Europe, Asia and the Americas."