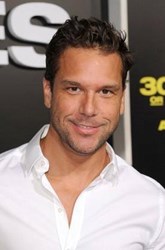 Help us stop Malaria. Please be a part of our night. ~ Dane Cook
Los Angele, CA (PRWEB) August 20, 2013
Comedy Gives Back announces new corporate partners and top comedic talent for its November 6, 2013 global comedy event. Virgin Produced, The Standard: Downtown LA and Google+ Hangouts will join existing partners What's Trending, Funny or Die, Smosh, CollegeHumor, Cracked, Break Media, Rooftop Comedy, Maker Studios, Sideshow Network, Earwolf, Avalon Management, the Goody Awards, GOOD magazine and CAA for this groundbreaking event to benefit Malaria No More.
Comedy Gives Back's 24-hour streamed event will include "live" stand-up shows from four locations around the world - including Los Angeles, New York, London and Sydney – and feature top traditional and online comedians, in addition to content from today's leading comedy sites.
Confirmed talent to date includes: Dane Cook ("Planes: Fire & Rescue"), Kevin Nealon ("Weeds"), Marc Maron ("Maron" on IFC), Reggie Watts ("Comedy Bang! Bang!"), Adam Bloom (The World Comedy Tour: Melbourne), Rove McManus ("Rove Live"), Greg Behrendt ("He's Just Not That Into You") and his band "The Reigning Monarchs", Ronny Chieng ("Dirty Laundry Live"), Kevin Pollak ("Kevin Pollak's Chat Show"), and The Midnight Beast (UK).
"Through the massive social footprint and reach of our top-tier talent, corporate and comedy site partners, we have the ability to activate a vast audience and maximize support for the life-saving efforts of Malaria No More," said Comedy Gives Back Co-Founder & CEO, Amber J. Lawson.
Virgin has already begun promoting the November 6th event on its LAUGH block of in-flight programming and The Standard: Downtown LA will be rolling out its integrated program soon as well. "We're thrilled that, through in-flight and in-room programming, promotions, contests, and VIP viewing parties, we'll be able to engage the hip, socially aware clientele of Virgin and The Standard with great content and for an excellent cause," says Kristin Lundquist, Head of Brand Content and Sponsorships.
Comedy Gives Back and Malaria No More are innovative companies using the power of comedy to end malaria deaths. A video announcing the November 6th event can be viewed at: http://vimeo.com/68332222/.
About Comedy Gives Back
Comedy Gives Back is a social benefit enterprise uniting traditional and digital native comics across various platforms to raise money for good causes. In its second year, Comedy Gives Back's annual tent-pole event is a 24-hour global live streamed comedy extravaganza that will raise money for charity. @ComedyGivesBack is the social enterprise brainchild of Amber J. Lawson, Zoe Friedman and Jodi Lieberman. This year's charity partner is Malaria No More. http://comedygivesback.com
About Malaria No More
Malaria No More is determined to end malaria deaths. We're helping the world get it done by engaging leaders, rallying the public, and delivering life-saving tools and education to families across Africa. Founded in 2006 by business leaders Ray Chambers and Peter Chernin, Malaria No More is working to create a world in which no one dies from a mosquito bite. For more information, visit http://www.MalariaNoMore.org.