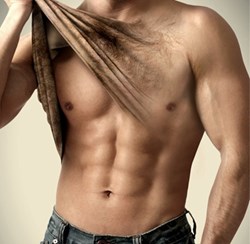 Fusion Medispa Now Making Tampa Male Laser Hair Removal More Comfortable, and Affordable in Florida's Premiere Location
Tampa, FL (PRWEB) October 18, 2013
Part of its personal concierge services, Fusion offers very low cost laser hair removal specials as well as many other self improvement protocols for men.
The medical spa and skincare lounge states that it has continued to offer the best Tampa male laser hair removal because it is responding to a need in the community. "We fully recognize that there is another gender that is being underserved in the area. Just because we are a medical spa and skincare facility, doesn't mean that men can't enjoy our many products and services. Men, just like women, want to look and feel their very best. We are reaching out to them in a sincere manner; we want our male clientele to look and feel their best," a company spokesperson explained.
Fusion Medispa and Skincare Lounge have more services for men than just its Tampa male laser hair removal. The medical spa and skincare boutique also offers several therapy options for men as well as massages. Fusion also caters to couples, with different options to be pampered together.
Its laser hair removal is quick and very effective. With just a few treatments, men can expect to see significant results in ridding themselves of unwanted or unsightly body hair. It also helps to reduce blemishes and discoloration caused by ingrown hair.
The biggest advantage to laser hair removal is that it is discrete and fast. In addition, it is much more effective than waxing, which only removes unwanted hair temporarily. The hair then grows back and must be waxed again. With laser hair removal, the follicles are taken out by the root and do not continue to grow back thereafter. The benefit of laser hair removal is it produces long lasting results and is not a temporary fix.
"Men are living healthier lifestyles and taking their appearance seriously today. We as a leading medical spa and skincare lounge service that welcomes men to our place because we want to be a part of them looking and feeling their absolute best. We are dedicated to serving them with as much attention and care as we can," the spokesperson elaborated.
For more information about Fusion Medispa Laser and Skin Care Lounge's Tampa male laser hair removal specials and many other personal concierge services for laser hair removal specials, interested parties can phone 813-852-1060 or they can also visit the company directly at 8731 N. Gunn Highway, Tampa, Florida. More information about the best hair removal prices is likewise available via email to the address located under contact.