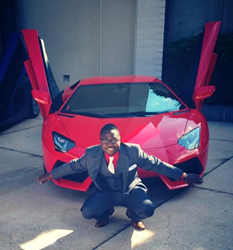 Los Angeles California (PRWEB) February 26, 2015
A lot of men define themselves by the car that they drive. A new study from the largest millionaire dating site, MillionaireMatch.com, finds that most of its wealthy male members find that the car that best defines them comes from any place other than the USA. The study, which looked at the car brand preferences listed in the profiles of its male 'Verified Millionaire' members, showed that an impressive 86.15% expressed a preference for five specific foreign brands.
The favorite brand among male members was Mercedes-Benz, with 19.8% of men listing it as the brand of vehicle they owned. BMW came second with 16.64%. Rounding out the top five were Porsche, Land Rover, and Lexus with 8%, 7%, and 6.23% respectively.
In a 2010 CBS News Moneywatch article, Allan Roth said that, for the most part, many U.S. and foreign brands had comparable quality, but that the motivation behind buying an exotic car can be more about how it makes the buyer feel than what the car does. "For the most part, splurging on the Lexus gets you only one thing that you don't get with the Ford - status."
That could explain why celebs like Sean Combs buy their kids cars, like the $360,000 Mercedes Maybach Exelero he presented to his son on his sixteenth birthday instead of a more sensible American model, such as a $13,000 Ford Fiesta.
All data for this article was taken from the profiles of 'Verified Millionaire' members on MillionaireMatch.com. Verified Millionaires must submit their tax records and financial information to prove that they are actually millionaires.
For More information on MillionaireMatch.com, please visit the site HERE: http://www.MillionaireMatch.com