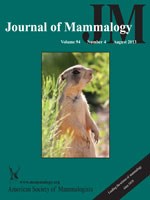 The author wrote that the study of only one of these species would have led to a conclusion that the practice had either little or great effect when "for most animals … the truth about polyandry probably lies somewhere between these two extremes."
Lawrence, Kansas (PRWEB) August 19, 2013
Female organisms commonly copulate with multiple male partners, and prairie dogs are no exceptions. The question is, why do females undergo multiple inseminations despite receiving sufficient sperm from one partner to fertilize all of their eggs?
For males, multiple partners ensure the greatest reproduction of their genes. But females can typically fertilize all of their eggs through one copulation: They produce a litter of offspring sired by two or more males just as they would with a single male. This leads researchers to wonder whether these females and their offspring benefit from multiple copulations or whether the females simply yield to the demands of additional aggressive male suitors.
An article in the current issue of the Journal of Mammalogy provides insights into the reasons female prairie dogs copulate with several males, a practice known as polyandry. The author trapped, tagged, and observed four species of wild prairie dogs living in national parks or wildlife refuges in the western United States. Their short reproductive window (a single day), small habitat range, and isolated nursery burrows made prairie dogs ideal for his study.
The article covers data from the 35 years of study by the author and student assistants. Annual observations of the prairie dogs' mating season resulted in information on 2,504 copulations by 1,426 females.
All four species of prairie dog observed commonly engaged in polyandry. Females of three species raised more yearlings afterward. However, the mothers in two of those three species were less likely to live until the next reproductive season. He found that prairie dogs clearly were more likely to conceive by copulating with multiple males. Polyandry also probably let the females obtain more viable, compatible, and genetically diverse sperm.
The author noted that of the four species in his analysis, one was barely affected by polyandry, whereas another had far higher reproduction levels but a far lower chance of survival when polyandry was practiced. The author wrote that the study of only one of these species would have led to a conclusion that the practice had either little or great effect when "for most animals … the truth about polyandry probably lies somewhere between these two extremes."
Full text of the article "Why do female prairie dogs copulate with more than one male?—Insights from long-term research," Journal of Mammalogy, Vol. 94, No. 4, 2013, is now available.
About the Journal of Mammalogy
The Journal of Mammalogy, the flagship publication of the American Society of Mammalogists, is produced six times per year. A highly respected scientific journal, it details the latest research in the science of mammalogy and was recently named one of the top 100 most influential journals of biology and medicine in the last century by the Special Libraries Association.For more information, visit http://www.mammalogy.org/.