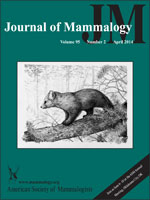 Lawrence, KS (PRWEB) April 14, 2014
A new genus and species of Sigmodontinae, one of the most diverse groups of mammals on the planet, was recently discovered inhabiting Sempre Vivas National Park, located in Minas Gerais, Brazil. This rodent, so far found only in this Park, has been linked to the tribe Phyllotini, and its discovery suggests an expanded diversification of the tribe and an ancient event of diversification in eastern Brazil.
In the article "A new genus of sigmodontine rodent from eastern Brazil and the origin of the tribe Phyllotini," from the Journal of Mammalogy, researchers trapped 6 live specimens of the new species in Sempre Vivas National Park as well as another 13 for anatomical and histological testing purposes.
The analysis showed that this new species was, in fact, quite unique. The domed skull and facial structure, long tail with a distal tip, pure-white coloring, and varied tooth structure are all characteristics previously unrecognized in other similar mammals. DNA sequencing was also performed to place the genus into the closest phylum, which is how the authors derived the link to the tribe Phyllotini.
This link is of great interest because this particular tribe is known to only inhabit desert and semidesert areas that fall in the western region of South America; this new species now expands the tribe's territory to both the east and west. Also of interest is that this new genus was found in a small, rocky area best known to be colonized by plants, lizards, amphibians, and birds, but not mammals.
The discovery of this genus and, even more so, its link to the tribe Phyllotini, has been very exciting as it has added to a debate between paleontologists and neontologists that has been ongoing over the past 2 decades regarding the origins of not just this tribe, but these mammals in general. Further investigation is warranted to uncover a deeper ancestral link that may potentially uncover some answers, which could help to quell the debate. Also, it is clear that a discovery of this magnitude going unnoticed for so long shows a need for further biodiversity surveys of the region.
Full text of the article, "A new genus of sigmodontine rodent from eastern Brazil and the origin of the tribe Phyllotini," Journal of Mammalogy, Vol. 95, No. 2, 2014, is now available.
About the Journal of Mammalogy
The Journal of Mammalogy, the flagship publication of the American Society of Mammalogists, is produced six times per year. A highly respected scientific journal, it details the latest research in the science of mammalogy and was recently named one of the top 100 most influential journals of biology and medicine in the last century by the Special Libraries Association.
For more information, visit http://www.mammalogy.org/.