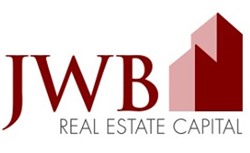 Some companies sell rental properties to adults although do not include rent collection or tenant management as part of the lease agreement in the United States
Tampa, FL (PRWEB) February 21, 2015
A known drawback that adult investors can experience when entering the rental market is the high turnover is some rental markets. The JWB Group is now announcing its managed rental homes will receive a longer lease term for each investor in an effort to guarantee an extended return on investments in 2015 at http://www.jwbrealestatecapital.com/tax-free-fl-real-estate-investments.
This active extension period supplies the majority of homes that are marketed for sale to property buyers this year with a two to three-year lease. A property buyer who is seeking lower turnover with rental clients should appreciate this new management service when planning for annual investments. The activated extension now applies to IRA financed homes as well as cash purchases.
"Some companies sell rental properties to adults although do not include rent collection or tenant management as part of the lease agreement in the United States," said a JWB company rep.
All managed investment properties that are offered this year for sale are located in different neighborhoods in Florida. New property management services provide all clients who purchase the properties with a virtual hands-off ownership of the property. This new effort was created to make rental home buying more attractive to buyers not living in the Sunshine State.
"We're actively monitoring all lease agreements to help promote a longer lease period for renters to in turn grow income annually for our clientele," said the rep.
The JWB website now includes an updated page that is accessible to median income adults who are exploring the various ways to build retirement account dollars or safe mutual funds. The page at http://www.jwbrealestatecapital.com/best-investments-for-middle-class-income overviews the variety of ways that any person with a middle income range can invest wisely.
About JWBRealEstateCapital.com
The JWBRealEstateCapital.com company creates programs for national investors who want to earn income from the housing market in the U.S. The company builds properties in high rent locations and sells these homes affordably to adult investors. The JWBRealEstateCapital.com company has improved its use of technology in 2015 by creating one of the first mobile portals for investors to use daily online.