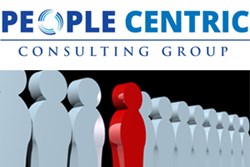 Springfield MO (PRWEB) October 30, 2013
Businesses striving for the next level of growth can take advantage of a fabulous new tool introduced by Springfield Missouri's top management consultants, People Centric Consulting Group. The tool is a comprehensive Business Health Assessment that asks owners probing questions in 7 critical areas - Strategy, Marketing/Sales, Leadership, Product/Quality, Infrastructure/Technology, Controls and Communication. These are the same seven areas that People Centric Consulting Group reviews in their management consulting work with clients.
Unlike many online Business Health Assessment tools, this one is incredibly robust asking a total of 63 questions and taking roughly 30 minutes for the typical business owner to complete. The assessment is entirely free and People Centric Consulting Group will send you your results after completion. The instructions ask owners to "please rate each of the following statements as it currently relates to your business." Some actual questions from the assessment include:
We regularly monitor the effectiveness and progress of our marketing plan.
Our people frequently lead improvements in the company without direction from management.
Our quality system is primarily driven through responding to customer complaints.
The complimentary online Business Health Assessment checkup tool is available at: http://www.peopleccg.com/pcp-business-checkup.
About People Centric Consulting Group
Don Harkey and Randy Mayes created People Centric Consulting Group "to support leaders in creating and building healthy organizations where people can live and work within their core strengths and passions with clarity and purpose." They achieve this mission by helping business owners and entrepreneurs uncover their own passion and purpose in business and translate it into action believing that profitability and productivity follow clarity and purpose. People Centric Consulting Group offers a variety of services to help small and mid-sized business owners in the Springfield Missouri area achieve growth and prosperity in their business including Business Analysis, Executive Coaching, Leadership Development, Strategic Planning and Business Systems Development. In a few short years, they have grown to be one of the most respected boutique management consulting firms in Springfield MO.
Contact
Don Harkey or Randy Mayes
http://peopleccg.com
People Centric Consulting Group
1031 E Battlefield Ste 215
Springfield MO 65807
(417) 459-2887