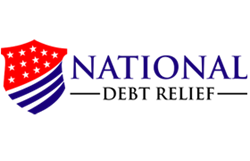 Halloween is sometimes considered as second to Christmas when it comes to spending
Philadelphia, PA (PRWEB) October 11, 2014
National Debt Relief recently shared in an article published on October 9, 2014 about how consumers are heading into another spending frenzy because of the holidays. The article titled "How To Budget Your Spending This Halloween" explains how parents would be able to manage their expenses for their children's halloween's needs.
The article starts off by explaining how Halloween is sometimes considered as second to Christmas when it comes to spending. Naturally, consumers would be looking for ways to be able to limit their spending during this season. Consumers do not want to go over their budget because there are other festivities lined up until December such as Thanksgiving, Christmas and New Year.
The article points out that there are about 74% of households who are planning to spend this Halloween. And the expected amount for the festivity would roughly be about $11.3 billion. This is a big spending season and consumers are looking for ways to get around it and save some funds in the process.
The article shares that DIY costumes is one of the easiest ways to save money. Consumes can look for what they can use at home and use them as costumes for the kids. A striped shirt only needs a mask and that is already a burglar mask. A roll of tissue paper can transform the kids into a mummy.
It is also possible to swap costumes with other families in the neighborhood. Parents with children who are around the same age can swap costumes and modify the clothes. Consumers just has to make sure that the owners are ok with the changes on their children's costumes. Getting second hand costumes is another way to save on costs during the Halloween event.
To read the rest of the article, click on this link: http://www.nationaldebtrelief.com/budget-spending-halloween/