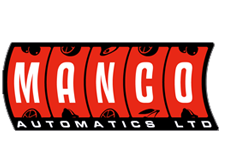 Manco Automatics Ltd Introduces Note Recycling Game Machines
(PRWEB) July 10, 2014
Greater Manchester-based gaming equipment supplier Manco Automatics Ltd has announced that they are to accelerate distribution of gaming machines fitted with note recyclers to its clients.
Their preferred recycler – known as the NV11 – both accepts and pays out in notes to prevent the host machine becoming starved of coins, something which happens regularly with machines that accept notes for payment but only pay prizes using coinage.
The NV11 was initially designed by cash handling solutions company Innovative Technology for the Spanish street market, but has since proven successful with operators and manufacturers across Europe, particularly in the UK.
Chris Manion, a spokesperson from Manco Automatics Ltd said, "We're delighted to now be distributing the NV11 machines to our clients across the North West. We have seen how popular they have become all across Europe, and we now believe it's time for everyone to experience the benefits that these gaming machines offer."
Uptake in the UK has already been significant, with pubs, clubs and casinos all seeing the benefits that the NV11 offers to its customers. Many of the 125,000 units already live across Europe can be found here.
Mr Manion added, "The industry reaction to the NV11 was huge and its potential was obvious for manufacturers to see. It's now got to the stage where the NV11 is the market leading compact note recycler, and we firmly felt that, as a business, we needed to be involved in supplying them to our range of customers across the North West."
About Manco Automatics Ltd
In operation since 1972, Manco Automatics provides Greater Manchester and the surrounding areas with quality gaming machines. It became a private limited company in 2004, and expanded in 2008 with the acquisition of competitor Parkside Automatics. Its clients include a many of pubs and social clubs. You can visit their website at http://www.mancoautomatics.com.
Media Contact Details-
Name: Chris Manion
Company: Manco Automatics Ltd
Contact Number: 0161 973 9004
Contact Email: info(at)mancoautomatics(dot)com
Address:
1a Warrener Street, Sale
Cheshire, M33 3GE
Social Presence:
Facebook: https://www.facebook.com/mancoautomaticsuk
Twitter: https://twitter.com/MancoAutomatics