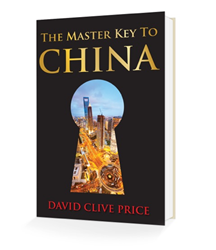 Speaking Mandarin is an essential passport for success in Asia markets.
London, Uk (PRWEB UK) 26 February 2014
In his speech to Hong Kong business leaders on 20 February, George Osborne said, "Britain is not investing enough or exporting enough. We cannot rely on consumers alone for our economic growth, as we did in previous decades." He signaled moves to stimulate exports, saying he wanted to see 'Made in Britain' products visible around the world. He also revealed that his daughter was learning Mandarin.
"Mandarin is spoken in one form or another by about a billion people on the planet, and is the world's second most commonly spoken language next to English," says Asia business and culture expert David Clive Price. He also points out that speaking Mandarin, as well as another Asian language, is an essential 'passport for success' in Asia markets.
"China is now at the heart of a highly interconnected 'Asia opportunity' region that embraces the 10 major markets of ASEAN as well as Japan, South Korea, Hong Kong and Singapore.
In order to profit from the enormous economic opportunities of the coming decades in East and Southeast Asia, young people will have to learn Mandarin from an early age and equip themselves for a future that will inevitably encompass far more interaction, far more partnerships and collaboration at all levels, from schools and colleges to startups, entrepreneurial activities, innovation and technology, e-commerce, and cultural exchange with the countries of Asia, and particularly with China."
Price points out that several Western countries are beginning to launch Mandarin courses in schools and colleges, such as the recent initiative in the UK led by a group of schools in Oxfordshire and the Mayor of London's plan to extend Mandarin teaching to all London schools.
However, Price also points out that learning Mandarin is not the only priority for seizing the Asian opportunity. He says that getting to know the culture and business environments of Asia's rich and diverse markets, their ways of doing business, their beliefs, customs and traditions is equally important.
"To succeed in Asia you have to do your homework, be ready to learn, and to adapt your mindset to each individual business culture. Without this mindset and cultural change, even perfect fluency in Mandarin will not suffice. Without competitive and cultural intelligence, you will still make the kind of mistakes that so many foreign companies make in Asia."
David Clive Price's new book, The Master Key to China, on China's diverse markets will be published on 3 April 2014 by Panoma Press of London.
About David Clive Price
With 25 years' experience of Asia business, David Clive Price helps Western companies, SMEs and entrepreneurs to launch and expand in Asian markets. His International Business Passport consulting packages and bestselling Master Key Series offer proven strategies for building profitable partnerships and gaining competitive advantage.
Media Contact Info
David Clive Price
david(at)davidcliveprice(dot)com
Location: London, UK