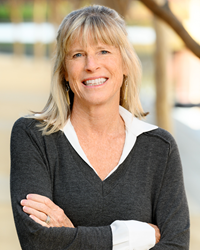 "Just as communication styles vary from individual to individual, so do listening styles."
CAPITOLA, Calif. (PRWEB) February 06, 2020
Mandel Communications, the global leader in technology-driven communication skills training, is pleased to announce the addition of Dana Dupuis to its executive team. Dupuis, a pioneer and expert in Listening Intelligence, has joined the organization as the Executive Director of Research & Development, Listening Science.
Dupuis brings a wealth of expertise in leader development and communication to Mandel. She has spent her career exploring the effects of corporate communication and interpersonal collaboration on organizational well-being. Her research has established an innovative way to harness the power of listening.
Ed Musselwhite, CEO of Mandel, believes Dana's background and skills in the listening space will be of enormous value for Mandel's corporate clients.
"Dana's research really expands our own mission of aiding human success by making every communication count," said Musselwhite. "Listening is such a big component of the equation, and we haven't had the in-depth expertise and the game-changing research to profoundly bolster our impact in that area until now."
Early in her career, Dupuis began to see listening as an essential factor of healthy corporate communication. She pursued her own research into the science of listening, partnering with neuroscientists, clinical psychologists and communication professionals to define Listening Intelligence.
Dupuis's research established a new understanding of listening as a brain-based function. "No two brains are alike," says Dupuis. "Just as communication styles vary from individual to individual, so do listening styles."
Dupuis and her team spent eight years developing a cognitive-based listening assessment. It has been studied by peers in the academic community and proven to be scientifically grounded and statistically reliable.
The assessment helps leaders and teams quickly understand and adapt to the listening styles and corresponding behaviors of team members, prospective clients, individual employees and future hires.
The result is more accurate and efficient two-way communications that provide benefits to all involved.
The assessment has broad application and has been successful in developing sales teams, improving management decision-making and accelerating cultural on-boarding.
Of her new role, Dupuis said, "Mandel is best-in-class for helping people communicate more effectively, and I'm honored to be a part of this organization."
###
About Mandel Communications
Mandel is the global leader in technology-driven communication skills training.
With proven expertise in the science of communication, Mandel helps companies around the world prepare their people to present, influence and collaborate more effectively and make every communication count. With flexible, technology-driven delivery options, and proven customized content, Mandel is the recognized leader in anytime, anywhere communication skills training.
Companies who've implemented Mandel's solutions to empower their employees, include: Cisco, DellEMC, Genworth, Hilti, HP Inc., Intel, Kraft Heinz, and Masco. http://www.mandel.com