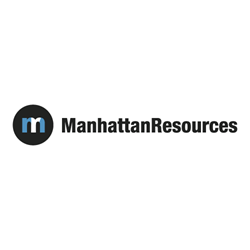 "...Manhattan Resources will continue to be the firm I use for all future key positions." - Austin Peterson, CEO of Carlson Products
Houston, TX (PRWEB) November 17, 2016
Manhattan Resources, a Houston-based retained executive search firm, placed Kirsten Vassalli at Carlson Products as Corporate Controller in January 2016.
Carlson Products President & CEO Austin Peterson described his experience working with Manhattan Resources as quite a success, as Kirsten completes her tenth month in the position. "I had worked with a number of recruiters in the past with disappointing results each time. Manhattan Resources is the first firm to take the time to understand my business and source candidates that fit my organization," said Mr. Peterson. "Chris Schoettelkotte and his team spent time at my company, spent the necessary time with me, and laid out a clear plan for my Corporate Controller search. Manhattan Resources will continue to be the firm I use for all future key positions."
Ten months after being placed at Carlson Products, Kirsten is very happy with her new position. "My decision to join Carlson Products as their Corporate Controller was an excellent one. I was searching for a company large enough to provide challenges, but small enough to allow me to be highly involved," said Kirsten. "At Carlson, I am able to utilize my manufacturing, accounting, and systems background at all levels, from implementations on the shop floor to design of internal financial statements and decision-making. It is refreshing to be part of a solid, hard-working team who works well together to accomplish goals. I look forward to enhancing my managerial responsibilities as the company grows and expands."
"Kirsten has been fantastic," said Austin of Kirsten's performance so far. "She has exceeded my expectations. Her background was a perfect fit and she was able to hit the ground running and implement critical initiatives. As a business with a small administrative and management staff, it is crucial that we have people who can work outside of a pre-defined box, and that was always my concern in hiring for our controller position. Kirsten has excelled in the traditional aspects of the controller position, but has also been a key asset in the operational aspects of my business."
For more information about Manhattan Resources, contact Nicolette Jackson at 713-980-1400 extension 101 or email at nicolette(at)manhattanresources(dot)com.
About Manhattan Resources: Founded in 1999, Manhattan Resources is a professional services firm that provides executive search, consulting and interim solutions to businesses nationwide. Manhattan Resources focuses on providing strategic executive management as well as highly skilled accounting, finance, information technology, sales and operational solutions. Please visit http://manhattanresources.com/ for the latest news and information about Manhattan Resources.
About Carlson Products: Carlson Products is a major supplier of formed and fabricated component parts, in addition to finished aluminum products in the commercial bakeware, industrial and doors categories. The company's expertise remains in anodized aluminum, prototype expediting, state-of-the-art equipment, strong workforce, high-quality, short lead times and on-time delivery.
###