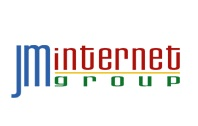 Manual penalties occur when Google specifically singles out a website to be deprecated in search results due to webspam violations.
Los Angeles, CA (PRWEB) August 12, 2013
The JM Internet Group, a top provider of online SEO training, is proud to announce an informative new blog post about Google's manual penalty program against webspam. Webspam refers to the use of tactics such as keyword stuffing and unnatural links to propel a small business website to the top of Google search. A manual penalty occurs when an official Google employee penalizes a website in the Google search engine, thereby deprecating its position in Google search results.
"Google is clearly on the warpath against aggressive SEO tactics," explained Jason McDonald, Director of the JM Internet Group. "We are getting more and more requests from small business owners and marketers who have either been subjected to a manual penalty and/or think that they may have been. Our blog post and pointers to Google's videos will help small business marketers navigate this confusing new landscape."
To read the blog post, visit http://www.jm-trending.org/2013/08/google-manual-penalty/ where the reader can find more information on manual penalties by Google as well as a list of informative new YouTube videos produced by Google. The blog post represents an objective third-party, non-Google interpretation of the "new rules" of SEO.
Beyond Manual Penalties: Learning More about SEO via Informative Online Training
Manual penalties are just one aspect of SEO or "Search Engine Optimization." SEO is the art and science of influencing Google to display a small business website at the top of relevant searches. The company's informative online trainings teach SEO according to the following categories. First, the training helps businesses identify their target keywords using tips and tactics including free tools for keyword discovery. Second, the training explains "on page" SEO which are tactics such as HTML page tags and how weaving keywords into the proper tag locations can help improve a site's rank on Google. Third, the training turns to "off page" SEO which are link building and social mention tactics. And finally, the training turns to metrics, explaining Google Analytics and its proper use as part of an SEO strategy.
In the new post-Penguin and post-Panda world of Google algorithm updates, the company trains exclusively using "White Hat" tactics, which are tactics that are the least likely to create either an algorithmic or manual penalty from Google. The company's next trainings begin in October, with no cost introductory Webinars occurring in September.
About JM Internet Group
The JM Internet Group provides SEO, Social Media Marketing, and Google AdWords training and courses for busy marketers and businesspeople. Online search engine optimization training helps explain keywords, page tags, link building strategies and other techniques needed to climb to the top of search engine rankings for Google, Yahoo, and Bing. The teaching methodology is hands on, with live examples and discussions, taught from the convenience of each student's computer.
Contact:
JM Internet Group, Media Relations
Web. http://www.jm-seo.org/
Email. jm.internetgroup@gmail.com
Tel. +1-510-713-2150