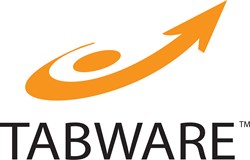 AssetPoint has tools to easily migrate data from existing maintenance management solutions for a simple and seamless transition.
Greenville, SC (PRWEB) August 21, 2013
AssetPoint, a leading provider of (EAM) Enterprise Asset Management and (CMMS) Computerized Maintenance Management Software solutions, announced Avoca Inc. has selected TabWare CMMS/EAM solution for maintenance management of their three extraction and fermentation facilities.
Avoca, Inc. is the world's premier botanical extraction company - a custom developer and manufacturer of extraction products and services. Part art and part science, they blend, extract, concentrate, crystallize, purify and isolate unique products for their customers, based upon their specifications. Avoca operates a solvent extraction facility operating under food grade GMPs. The largest extraction facility in North America, Avoca has refined and implemented highly sophisticated extraction methods and purification technologies since the early 1960s. They are known for their proprietary methods of producing sclareol from clary sage, beginning with their own freshly grown herbs. Commercial scale extraction and processing capabilities allow for large volume single batches, with daily extraction capacities from 2 to 240 metric tons; and a universal annual extraction capacity of 90,000 tons.
With 3 sites using various out-of-date maintenance management solutions, Avoca identified the need to standardize on one solution to manage all their maintenance operations across the enterprise. They also needed quick access to maintenance work data for auditing purposes, and desired the ability to easily manage all Purchasing activity for maintenance spare parts and lab equipment in one system in order to improve efficiencies.
Avoca selected TabWare CMMS/EAM solution for its ease-of use, robust reporting and analytics, and ability to manage multiple plants for purchasing MRO spare parts and other supplies for laboratory use. Avoca will seamlessly transition from their existing asset management disparate solutions to TabWare via TabWare's Data Import Utility, which enables customers to quickly and accurately populate TabWare with existing maintenance data from any existing maintenance management solution. The rapid data conversion, ease of use of TabWare and the training provided ensure complete and effective user adoption of the solution. When audits occur, Avoca can quickly access TabWare Analytics for up-to-date work performance data.
AssetPoint (http://www.AssetPoint.com) has been a leader in CMMS/EAM solutions for over 30 years, and its TabWare CMMS/EAM solution is designed by maintenance professionals for maintenance professionals. AssetPoint offers flexible deployment options, including a Cloud computing solution (SaaS) or on-site solution for companies who want TabWare on their own servers. TabWare is the leading CMMS/EAM solution for companies who want full functionality without the expense, resources and time other solutions demand. TabWare is proven to maximize asset performance, resulting in reduced operating costs and higher profit margins. TabWare customers represent several industries including: Oil and Gas, Mining & Metals, Manufacturing, Food & Beverage, and Water & Wastewater.
AssetPoint Executive Vice President of Sales and Marketing, Paul Crist said, "AssetPoint welcomes Avoca Inc. as the latest of many customers to select TabWare CMMS/EAM to replace existing CMMS solutions. TabWare is easy to learn and easy to use for the maintenance team, leading to rapid user adoption and maximized wrench-time and minimized keyboard-time. AssetPoint has tools to easily migrate data from existing maintenance management solutions for a simple and seamless transition. Avoca will be able to import all their existing maintenance data to TabWare with a few simple steps, so they will be up and running quickly. We look forward to our partnership with Avoca for many years to come."
About AssetPoint:
AssetPoint, makers of TabWare, is the leading provider of CMMS/EAM solutions for companies whose success depends on the performance of their assets. For over 30 years, AssetPoint has led the market in helping customers control their maintenance costs, optimize spare parts inventory, streamline procurement and improve management, command and control.
Designed by maintenance professionals for maintenance professionals, TabWare is easy to learn, easy to use and proven over time to be the most effective product in the market. That's why tens of thousands of users trust their critical assets to TabWare each and every day. To view online demos and case studies, visit http://www.AssetPoint.com/.