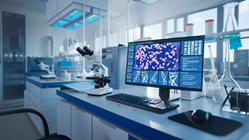 This pharmaceutical company found it necessary to remodel its 100+ year old building to maximize the functional life of a research space.
MENOMONEE FALLS, Wis. (PRWEB) October 20, 2022
The COVID-19 pandemic has altered a lot of lives all over the world. To keep up to date with the virus, its seemingly constant mutations, and health problems, a prominent pharmaceutical manufacturer required renovation to their existing building for COVD-19 Research and Development (R&D).
This pharmaceutical company found it necessary to remodel its 100+ year old building to maximize the functional life of a research space.
R&D facilities are known to utilize greater amounts of energy than other building types. Engineering knowledge of sustainable building strategies is a must in facilities deemed for such critical research. Facility design of all types has an impact on occupant experiences – from workplace productivity to mental wellbeing.
R&D Project Management Services
MAP Engineering's professional project management service team's deep understanding of pharmaceutical building project management and construction oversaw the full renovation of this 28,000 square foot Research and Development rebuild.
This renovation consisted of stripping the building down to bare walls while leaving the main structure of the building the same. The new floor plan required rerouting of all mechanicals, electricals and Heating, Ventilation and Air Conditioning (HVAC). The redirecting of these main components was to hook up to the existing building while fitting the brand-new laboratory floor plan, all specialty machinery, and research lab equipment.
MAP Engineering not only managed the entire construction project of this R&D facility, but they also had their mechanical engineering, electrical engineering and HVAC engineering teams on-site as well to complete the tasks.
The engineering teams of MAP Engineering kept the project on budget, on time, and industry compliant while using lean construction techniques. Saving this key pharmaceutical company time and money with MAP Engineering's unique engineering talent offerings by employing one company for all construction phases stated above.
Now important research can commence to accurately test and find new treatments and vaccines to help battle COVID-19. Improving and lengthening life of people around the world.
About MAP Engineering
Since 1975, MAP Engineering has dedicated itself to engineering services for food and beverage, pharmaceutical manufacturing, pharmaceutical research and development, consumer packaged goods manufacturing, engineering and building construction, chemical manufacturing, industrial material manufacturing, automation/material handling, heavy equipment manufacturing, metal fabrication manufacturing, medical products and equipment manufacturing, energy systems engineering, utilities engineering, gas and oil engineering, telecommunications engineering, electrical engineering, electronic engineering, agricultural engineering, pulp and paper manufacturing and industrial machinery engineering services throughout the United States and Canada.
Contact MAP Engineering today to discuss your engineering needs