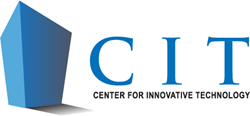 Herndon, VA (PRWEB) February 08, 2016
The Center for Innovative Technology (CIT) announced today a $60,000 subcontract with Rutgers University to provide site support for six high frequency (HF) radar systems along the Virginia-Maryland coast, as part of the Mid-Atlantic Regional Association Coastal Ocean Observing System (MARACOOS) project. With this award, CIT begins its ninth year supporting a Mid-Atlantic partnership of academia, industry and government to advance coastal ocean observing, data management and forecasting capacities.
Funded by a National Oceanic and Atmospheric Administration (NOAA) grant and as part of the U.S. Integrated Ocean Observing System (IOOS), MARACOOS' mission is to seek, discover and apply new knowledge and understanding of the coastal ocean, ranging from Cape Cod, Massachusetts to Cape Hatteras, North Carolina. The project supports educational activities across five regional themes: 1) Maritime Safety, 2) Ecosystem Based Management, 3) Water Quality, 4) Coastal Inundation and 5) Energy.
CIT President and CEO Ed Albrigo said, "It is an honor to be part of this regional project. This new contract allows us to apply technology for additional research in important areas, including storm surge and maritime safety, and to expand from observation to forecasts."
CIT is one of ten institutions supporting this work, providing site maintenance for five CIT-owned HF radars and one NOAA-owned HF radar located along the coast from Assateague Island National Seashore in Maryland to Virginia Beach. The radars are used by ocean researchers to measure surface current velocity fields near the coast. The United States Coast Guard uses this surface current information approximately thirty times per week in their search and rescue missions. The measurements are also used to help control the path of underwater robots that are searching for endangered Atlantic sturgeon. The HF radar data supports MARACOOS' efforts to discover the sturgeon's distribution in the coastal ocean in order to limit its bycatch. Additionally, MARACOOS is developing a product derived from the radar measurements that can provide a forecast of storm surge during storms.
Between 2011 and 2016, MARACOOS plans to maintain and expand the existing observing, data management and forecasting systems focused on the transition from observation to forecasts and to expand the suite of information products that target multiple users across all five regional themes.
The subcontract's period of performance is from June 1, 2015 through May 31, 2016.
About the Center for Innovative Technology, http://www.cit.org
Since 1985, CIT, a nonprofit corporation, has been the Commonwealth's primary driver in of innovation, technology and entrepreneurship. CIT accelerates the next generation of technology and technology companies through research, research commercialization, capital formation, market development and revenue generation services. To facilitate national innovation leadership and accelerate the rate of technology adoption, CIT creates partnerships between innovative technology startup companies and advanced technology consumers, and develops and deploys broadband strategies.
###