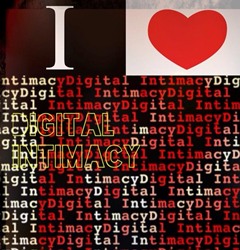 Carmel, CA (PRWEB) July 01, 2014
Marc Gafni is a Visionary scholar, philosopher, and wisdom teacher, who is going to discuss 'Digital Intimacy' on a Google Hangout with GoToGal Yifat Cohen on Thursday, July 3rd, 5pm-6pm PST.
The World of the Web would seem to be the place for connection. Its very name - Web – means the very same. And yet paradoxically the Web seems to bring with it a great loss of intimacy. People are no longer face to face. There is an ever more confusing terrain of gadgets and gizmos. Never before in history have people been so "connected" yet desperately seeking contact. The gap between connection and authentic contact seems to be an ever widening chasm.
"Are our Facebook friends really friends? Is their depth, commitment and meaning in our connections on line? Does the virtual have virtue in its web of values? Can connection yield true contact? Can digital information and method of connecting birth new intimacy? Can the virtual make us vulnerable in the best of ways? We have stepped into that chasm inviting us to a new narrative of the digital. We call it Digital Intimacy," says Yifat Cohen when asked about the dialogue that will be occurring during the widely anticipated Google Hangout.
Dr. Marc Gafni and Yifat Cohen met at a MetaMind event that Eben Pagen put together a few months ago, and being 2 Jews they began debating their online life and digital intimacy.
"Marc told me that he was writing a book about it and asked if I wanted to add a few chapters to it, and naturally I agreed," says Yifat.
Those few chapters have turned into a collaboration and Marc and Yifat are now writing the entire book together, and this hangout is the first in a series that will make up the entire book.
See, many people claim that society is becoming more and more distant, more and more disconnected from each other, from humanity because of technology.
Videos like 'Look Up' receive over 43 million views and thousands of comments demand that people give 'love', not 'like' but Marc and Yifat argue that technology also brings people closer and allows for more intimate relationships than ever before.
Agree or disagree, join the dialogue by joining the hangout series on Thursday July 3rd at 5pm PST and share a voice, a experience and debate with Marc and Yifat. And invite 2-3 friends, because great things are better when shared.
About Marc Gafni
Marc Gafni is a cutting edge spiritual teacher, author, television personality, mediator, corporate consultant, iconoclast, and gentle provocateur.
He has written seven books, including the national bestseller Soul Prints, which won the prestigious NAPRA award for Best Spirituality Book of 2001, and was a main selection of the One Spirit Book Club and the Amazon.com Best Book in the Jewish Thought category in 2001. This book was also made into a National PBS special and an audio series by Sounds True recordings. Soul Prints is published by Simon & Schuster.
Dr. Marc Gafni is a public intellectual and spiritual artist. He holds his doctorate in philosophy from Oxford University, rabbinic certification from the chief rabbinate in Israel, as well private rabbinic ordination. He is also ordained and holds a doctorate in religious science. He is the initiating thought leader, together with Ken Wilber, of World Spirituality based on Integral principles, as well as the leading theorist and teacher of Unique Self Enlightenment. He is the director of Center for World Spirituality, a think tank he co-founded in 2010 with Mariana Caplan which is creating a body of work to evolve the source code of human existence.
At the core of Gafni's teaching and writing is what he calls the Enlightenment of Fullness, the linchpin of which is Unique Self Teachings, a breakthrough technology with the "potential to change the source code of the human experience". The essence of Unique Self is that every human being has a story which possesses infinite value, dignity, and worth. That story needs to be lived, told and received. The unique story of every human is the source of irreducible value. No person can ever merely be a means to someone else's end. This unique quality of every human story is not an accident but is the very nature of essence. Awakening to one's Unique Self is an essential part of the educational, psychological, economic, emotional, physical and spiritual maturation.
About Yifat Cohen
Yifat has been featured on Mashable, DataMation, Business Rockstar Radio, The Rise to the Top, Diamonds in Your Backyard, Entrepreneur on Fire, and many more. She pushes Google's technologies to its limits, and creates best practices and strategies for today's business owners and entrepreneurs. Her clients include The Governor of Texas, Mashable Social Good Summit, Versus, and most recently Intuit to name a few.
As a Google Plus expert, Yifat Cohen is best known for developing engaging online communities for both new business owners and national brands. She is the go-to gal, Founder at G+GoToGal.
She was listed as No.1 Top Google+ Users Working as Google+ Marketing. She has also been voted as the Best Google+ user in 2011 by Google+ community, she's 286 on the Who's Who for Google+ and one of the top 1000 Google+ users in the world for 2012.
Yifat is a sought after speaker, strategist, and Google Expert. She enjoys teaching "How to Hangout," "How to optimize Google+," and ultimately, how to create predictable revenue streams with Google+ and social media.
Marc Gafni
Google + Profile: https://plus.google.com/u/0/+MarcGafni/posts
iEvolve.org