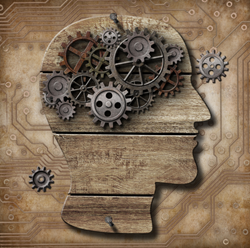 "This month's writing contest centers on something that touches almost all of our lives in some way, but few are brave enough to share their experiences with it. You never know who your words will touch..." - Rebecca Thiegs, VP of Education
York, PA (PRWEB) February 28, 2014
It is estimated that 1 in 4 people will suffer from a form of mental illness at some point in their lives. For a problem so large, the stigma surrounding it may be even larger thinks the educational resource and award-winning blogging community, StageofLife.com, who launched its latest monthly international writing contest around the topic of mental health to draw more attention to the conversation.
"People don't talk about mental health issues or mental illness because of the shame and brokenness surrounding the topic," says Rebecca Thiegs, VP of Education at StageofLife.com.
Thiegs continued by saying, "So this March, while much of the world watches the March Madness college basketball tournament, we want to encourage people to think, write and share a story surrounding the topic of mental health and mental illness."
Specifically, the website is looking for real-life story submissions about the struggles and triumphs with mental illness whether it's seasonal mood disorder, schizophrenia, depression, eating disorders, ADHD, anxiety, stress or other mental health condition - big or small.
Thiegs added, "This month's writing contest centers on something that touches almost all of our lives in some way, but few are brave enough to share their experiences with it. You never know who your words will touch, so we hope some will be brave and share their story."
Writing prompts used in conjunction with the March Madness writing initiative ask essay submitters to consider essay themes ranging from sharing a story about their own mental illness, a family member's mental health struggles, positive coping mechanisms, public and private attitudes surrounding mental health issues at school, work or at home, recommended organizations that help with mental health issues, and public stigma with the the topic.
"Judging this month's contest will be difficult," says Michelle Pease, Senior Editor at StageofLife.com. "Every story will have the potential to start a powerful conversation about the topic of mental health. From an editorial perspective, while we will pick only a couple of stylistic winners, we will celebrate all of the stories that are submitted for the impact they can make in the world."
Alongside the March Madness writing contest, StageofLife.com is featuring educational and inspirational videos, author networking, quotes, a Twitter awareness component, and other information to help give additional resources addressing mental illness and health issues.
Essays shared on StageofLife.com for this month's story contest must be original, 500 words or less, and non-fiction. The deadline for submitting stories on this topic is midnight March 31, 2014 Pacific Time US. Finalists, Runners Up, and Winners will be posted on the writing contest winners page and Teen Trend Report after April 20th, 2014.
Two winning essay writers (one teen and one adult) will be selected from across all submitted stories and will receive a prize package from StageofLife.com including gift cards from StageofLife.com educational sponsors.
###
StageofLife.com is a privately funded, start-up company founded in 2009. The website's mission is to change the world, one story at a time. With over 20,000 stories shared from 10,000+ contributing bloggers across the world, the site recently welcomed its 1,000,000th visitor and provides an international writing community for today's teen, Gen X, Gen Y, and Baby Boomer generations.