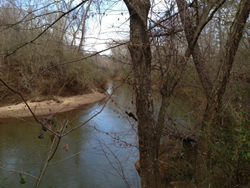 Green Bay, WI (PRWEB) March 08, 2014
Micoley.com knows the value of a diverse portfolio. Their March auction event includes many properties that would make any investment portfolio more formidable. Whether looking for commercial or residential, vacant land, or apartments, there's something for everyone in late March, and these properties are in such diverse locations as Georgia, Illinois, Minnesota, Wisconsin, and five other states across the U.S.
The newest Micoley.com auction event, number 3000, will be held on March 22nd, 2014. Auctions will start online at 11:00 AM and will begin to end at 2:00 PM, central time, but the action is already happening now at Micoley.com, where a few big ticket items are already attracting a great deal of attention.
One such property is a huge residential development on a slice of beautiful American wilderness in Snellville, Georgia. These 108 acres (give or take), are set on Georgia's Yellow River along Norris Lake Drive about thirty minutes east of Atlanta. This would be a gorgeous spot for a brand new subdivision, and most of it is already zoned R-85, single family residential. One small portion, measuring 2.37 acres, is zone C-1 commercial, meaning this could become its own vibrant self-contained community. The bidding for this item is set to start at $750,000, down from the original asking price, $1.195 million.
Another investment property poised to attract some attention in the next few weeks is a 1.75 story home in Kewanee, Illinois. This stately, traditional house less than an hour from Peoria is located in a lovely residential area, and has a tenant, currently paying $500 per month. At 1,634 square feet, this home with a newly remodeled kitchen and bathroom would make a sound investment for someone just starting out as an investor. Originally listed at $39,500, it will have an opening bid of $28,050. Micoley.com is also auctioning off twenty other multi-family and residential investment properties in the Kewanee area, all available well below their original list prices.
All properties have motivated sellers who have indicated an interest in entertaining early bids and offers. That means despite the March 22 event date, these properties might not last that long. It's strongly advised that potential buyers begin their research process as soon as possible if these properties interest them.
Interested parties should visit micoley.com to find more photos and details about the property, or by visiting in person and performing an inspection on site, which is highly recommended. 1(866) 371-3619 is Micoley.com's information line. Additionally, Micoley.com features a live chat service through which questions can be answered.
About Micoley:
Green Bay, Wisconsin-based Micoley.com is a real estate marketing firm specializing in project focused auctions of bank-owned properties throughout the United States. The Micoley approach to real estate marketing tailors each auction plan to the client's individual needs. The site is constantly being updated for the benefit of buyers, as large scale auction events are held monthly, and new properties are added daily.
Micoley.com, in affiliation with W.M. Enterprises, Inc. Auctioneer Licensing: AL - Rick Roundy #5309 & Firm #119; AR - Wade Micoley #2353; FL - Katrina McDermid #4070; GA - Wade Micoley #AU003815; IN - Katrina McDermid #AU11100127; MA - Rick Roundy #3153; MS - Rick Roundy #1375; MN - Rick Roundy #02-166; MO - Wade Micoley #13-15; NC - Wade Micoley #9303 & Firm #9311; OH - Internet auction only; SC - Rick Roundy #AUC.4411; TN - Rick Roundy #6642 & Firm #5767; WA - Wade Micoley #2940 & Firm #2386; WI - Registered Wisconsin Auctioneer Chad Micoley #2597-052 & Firm #432-53. Broker Licensing: AL - Annie Schoenwalder #000101069 & Firm #000101068; AR - Wade Micoley #PB00074362; FL - Rex Fletcher #SL3218337; GA - Wade Micoley #34178 & Firm #H-63257; IL - Robert Stone #471.015845 & Firm #481.011994; IN - Amy Wick #PB21100097 & Firm #RC51300054; MN - Wade Micoley #40153777 & Firm #40330524; MS - Wade Micoley #20744 & Firm #19958; MO - Amy Wick #2011014141 & Firm #2011014140; OH - Broker Lee Ungemach #2011002432; TN - Wade Micoley #328035 & Firm #262521; WA - Dawn Cordiner #17738; WI - Amy Wick #55219-90 & Firm #835181-91.