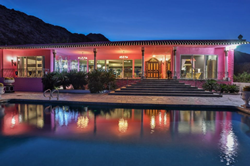 Where Real Estate Is Never Boring!
POMPANO BEACH, Fla. (PRWEB) March 31, 2023
March's Top 10 Celebrity Real Estate News
"Cher Lowers Malibu Mansion Price By $10 Million"
Although she has been a huge star as a singer, comedian and actress, Cher might have had an even more successful career in the real estate business. From Florida to California and Hawaii, Cher has owned and designed a number of homes. Cher's Malibu home is now for sale at a reduced price of $75 million.
"The JLo & Ben House-Hunting Saga"
Jennifer Lopez and Ben Affleck have been searching for months for their perfect blended-family home, but can't seem to make a final decision. The Bennifer couple have backed out of at least four deals since they were married. They recently decided to buy a 15,000-square-foot home in LA's Pacific Palisades neighborhood for $34.5 million, but changed their minds for an even bigger home at $64 million. They have canceled that deal too and are back on the house-hunting tour.
"Zsa Zsa Gabor's Pink Palm Springs Pad"
A custom-built pink home that once belonged to Zsa Zsa and Magda Gabor has been listed for sale at $3.8 million. The Palm Springs estate has been lovingly maintained, preserving the one-of-a-kind Gabor glamor in every room, including many original furnishings.
"Bugsy Siegel Murder Mansion Lists for $17 Million"
Benjamin "Bugsy" Siegel was a gangster, a bootlegger, a hitman, and a driving force behind the development of the Las Vegas Strip. His mistress's swanky Beverly Hills mansion, where Bugsy was assassinated by a sniper in 1947, has hit the market at $16.995 million.
"Bill Clinton Teenage Home For Sale"
The Hot Springs, Arkansas home where Bill Clinton lived as a child is for sale. Known locally as the Birnbaum-Shubetz House, the 3,708-square-foot home was where Clinton lived with his mother and stepfather during his teen years. The listing is priced at $345,000 and includes six bedrooms, horse stables and an acre of land.
"Oprah Unloads More Montecito Homes"
Oprah Winfrey has been collecting Montecito real estate for years, including her live-in mansion on 66 acres, a home she sold to Jennifer Aniston last year for $14.8 million, and a home she bought from Jeff Bridges in 2019 for $6.85 million. Oprah just sold one of her Montecito homes for $14 million.
"Rush Limbaugh Mansion Sets New Palm Beach Record"
The Palm Beach, Florida home that Rush Limbaugh bought in 1998 for $3.9 million has sold for $155 million – a record price for the ritzy beach town. Rush died in 2021. Rush's widow sold the home.
"Britney Spears Has Sold Her Calabasas Mansion"
Britney Spears has sold the Calabasas, California home she bought less than a year ago. Britney sold the seven-bedroom home with 11,650 square feet for $10.1 million. Britney has been a prolific home buyer and seller for years, including a Beverly Hills home she bought in 2007 after her divorce from Kevin Federline. In recent years, Calabasas has become a popular destination for celebrities. At least five of the Jenner-Kardashian clan live in the area.
"Deion Sanders' Mississippi Farmhouse"
In addition to his new head coaching position at the University of Colorado, Deion Sanders is making even more lifestyle changes. He has listed his Mississippi farmhouse for $1.5 million. The lakeside property includes a five-bedroom home and a two-bedroom barn with four horse stalls.
"Magicians Siegfried & Roy's Vegas Home"
Now you see it- now you don't! The former Las Vegas home of magicians Siegfried & Roy sold in just a few days. Siegfried Fischbacher and Roy Horn bought the home in 1982. According to locals, the colorful home, known as the Jungle Palace, was used as both Horn's home and their animals' home. It sold for near its asking price of $3 million.
For more celebrity home news and celebrity home video tours, visit TopTenRealEstateDeals.com.